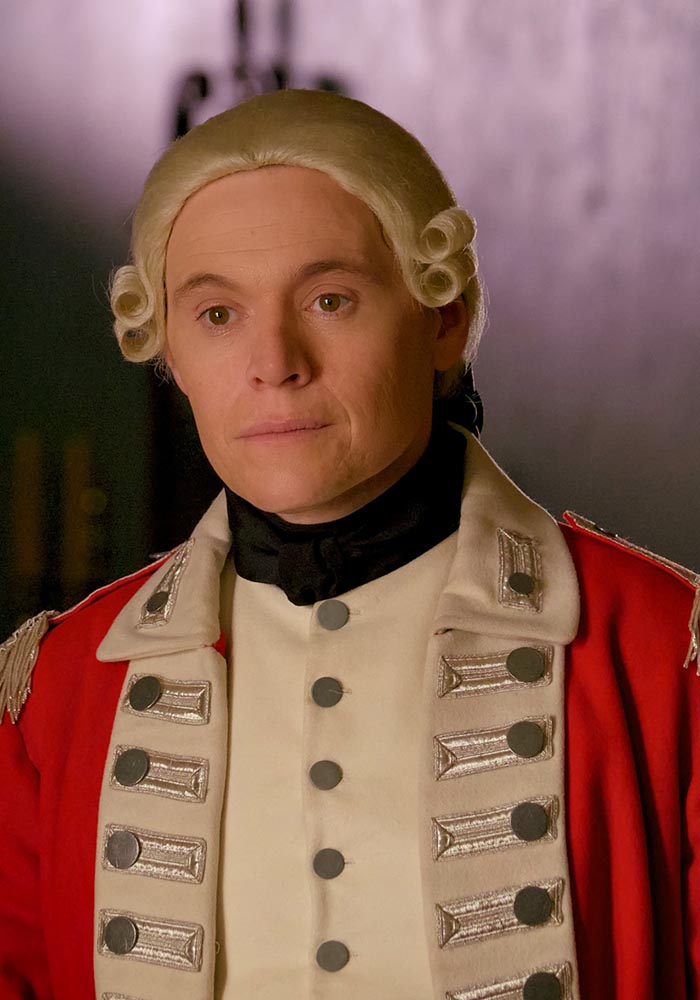 The Redcoat in charge of Setauket's garrison, Major Edmund Hewlett is not a typical military man. A man of the Enlightenment, more captivated by science and the arts than warfare, Hewlett is not a man built for battle. But the war has come to him. Having rid himself of Captain Simcoe at the end of the first season, Hewlett finds himself menaced by his old enemy in Season Two. When a Simcoe provocation tricks rebels from across Long Island Sound into kidnapping Hewlett, the Major shows great perseverance in surviving his captivity and eluding Simcoe to make it back to Setauket.

As well as playing Major Edmund Hewlett in TURN, Burn Gorman is best known for his performances in Christopher Nolan's The Dark Knight Rises, Guillermo del Toro's Pacific Rim, the BBC's Bleak House, and as Dr. Owen Harper in Torchwood. Born in the US and raised in the UK, Gorman is well known in theatre, film and television as an extremely versatile character actor.

He has appeared in numerous BAFTA and Emmy® -winning productions. His recent television work includes the BBC/A&E miniseries And Then There Were None, The Man In The High Castle for Amazon, Forever for ABC, Always Sunny in Philadelphia for FX, HBO's Game of Thrones, and Lucky Man for Sky Atlantic. Recent films include Gernika, Imperium, Crimson Peak, In the Valley of Violence and Alexander and the Terrible, Horrible, No Good, Very Bad Day.