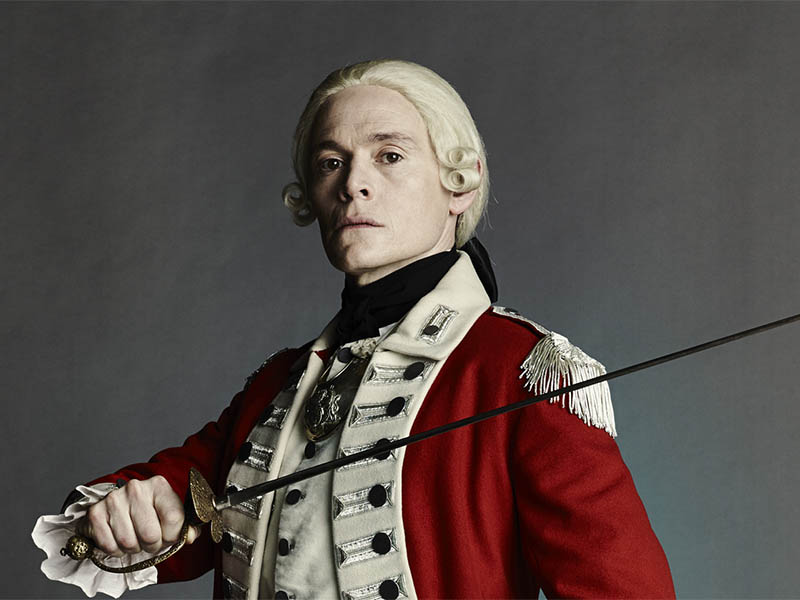 Commander of the garrison in Setauket, Hewlett is a proud man who believes in the superiority afforded to him by his social position. Stoked by pride and tweaked by paranoia, Hewlett is a man of flawed vision -- often unable to see things happening right under his nose. One of those things was Captain Simcoe, a violent and unpredictable subordinate, who poisoned Hewlett's horse to lure him into his plot to frame patriot conspirators. Eventually, Hewlett saw Simcoe for the monster he was, arresting him and sending him for court martial. It is only through Hewlett's honorable action that a massacre was avoided in town.

Burn Gorman is best known for his performances in Christopher Nolan's The Dark Knight Rises and Guillermo del Toro's Pacific Rim, as well as collaborations with Rupert Wyatt, Cameron Macintosh, Ricky Gervais, Mathew Vaughan, John Ridley and Rupert Goold. Born in the US and raised in the UK, Gorman has worked in the majority of performing arts fields including feature film, theatre, opera, television, radio, motion capture and voiceover.

He has appeared in numerous BAFTA and Emmy®-winning productions on television, most recently the miniseries Spies of Warsaw, for BBC America, Always Sunny in Philadelphia for FX, and HBO's Game of Thrones. Recent films include In The Valley of Violence with Ethan Hawke and John Travolta and Alexander and the Terrible, Horrible, No Good, Very Bad Day with Steve Carell and Jennifer Garner.