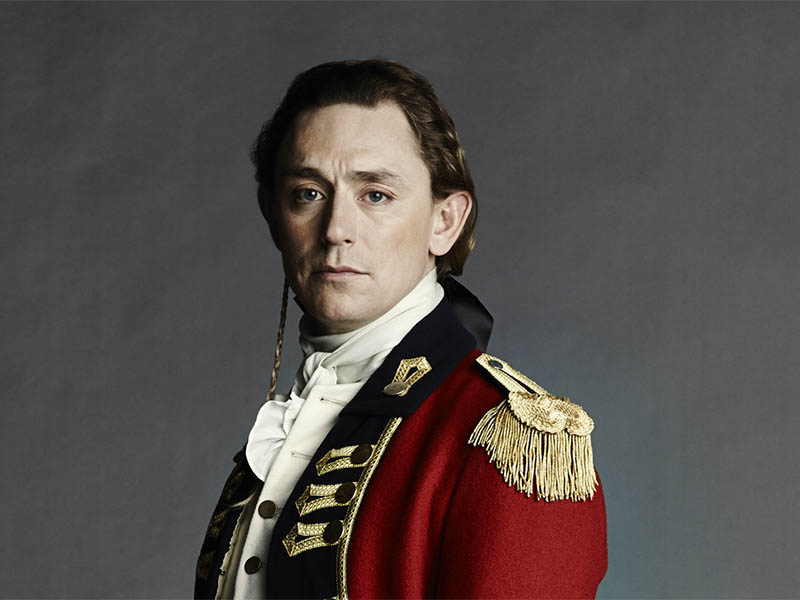 The head of British Intelligence, John André is far more versed in counterespionage tactics than his counterpart Ben Tallmadge. Not above using sex, money and the promise of power to get his man, André is known for his keen eye for human weakness. He successfully blackmailed high level Continental General Charles Lee into agreeing to betray Washington, but the plot was stymied by Washington's surprise victory at Trenton. Despite the setback, André remains patient, waiting for his moment to strike.

JJ Feild, a seasoned stage and film actor, began his career on the London stage, but has since also worked in film and on British television. He recently finished filming the Universal Pictures thriller Not Safe for Work, directed by Joe Johnston. In 2013, Feild starred opposite Keri Russell in the Sony Pictures Classics film Austenland. Additional film credits include Captain America in the role of James Montgomery Falsworth, also known as the superhero Union Jack, and also several British films, including Centurion and the independent film Third Star.

For much of 2008, Feild appeared on stage in London's West End starring in Jean Anouilh's Ring Round the Moon and then the Olivier Award-winning and critically acclaimed production of The Pride at the Royal Court.

Feild's television credits include Jon Jones' adaptation of Jane Austen's Northanger Abbey as well as a number of other Masterpiece Theatre dramas, including The Secret Life of Mrs. Beeton, Death on the Nile, To the Ends of the Earth, Perfect Strangers, and The Life and Adventures of Nicholas Nickleby.

Feild attended the Fine Arts College of London and the Webber Douglas Academy of Dramatic Art, a leading British drama school. He currently resides in Los Angeles.