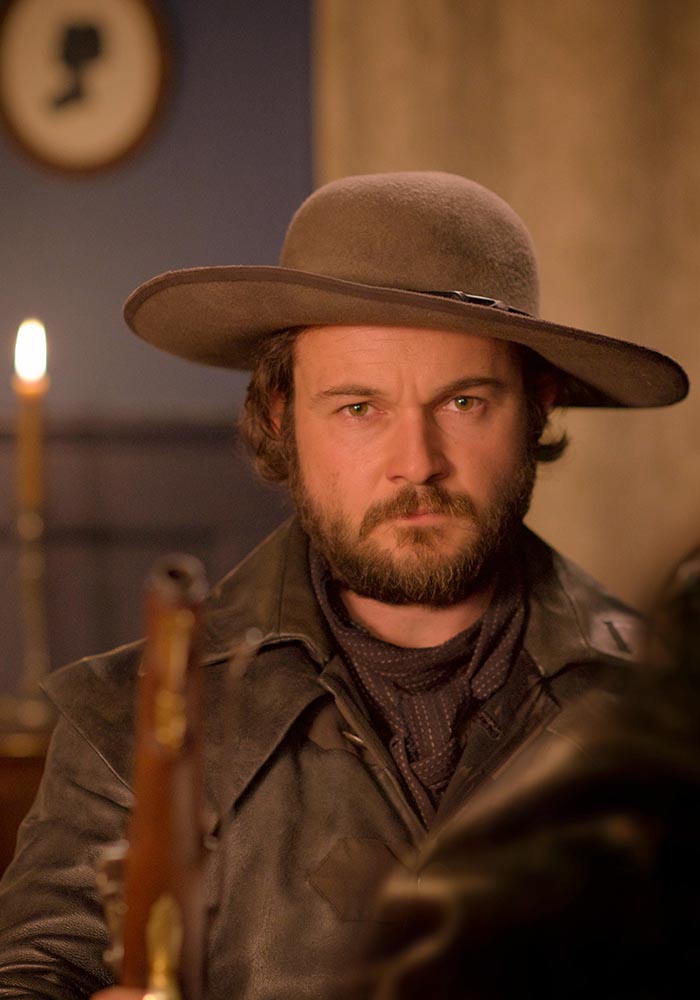 Caleb acts as a courier between Abe and Ben, constantly putting himself at risk to ferry Abe's intelligence from Setauket across the Long Island Sound and back to the patriot camp. A free spirit who marches to the beat of his own drummer, Caleb also takes on the dirty work that no one can know about. After watching Captain Simcoe kill his uncle at the end of the first season, Caleb is haunted by his decision not to kill Simcoe when he had the chance. Another opportunity to do so comes in Season Three, compliments of Abe's intelligence. Yet revenge will also rebound on Caleb, as his role in a morally questionable mission comes back to bite him.

Daniel Henshall has worked in the Australian theatre, film and television industry since graduating from ACA (Actors Centre Australia) in 2006. He is best known for his portrayal as serial killer John Bunting in Justin Kurzel's critically acclaimed The Snowtown Murders. Henshall's performance, among other honors, earned him the 2012 AACTA Award for Best Actor (Australian Academy of Cinema and Television Arts).

He is also known for his work as Robbie in the psychological horror The Babadook, as Freddy in the drama thriller These Final Hours and, most recently, as Kingsley in ABC's contemporary adaption of Anna Karenina The Beautiful Lie.

Following Season 3 of TURN: Washington's Spies, Henshall will work on the upcoming DreamWorks picture, Ghost in the Shell, and on OKJA for Plan B Entertainment.