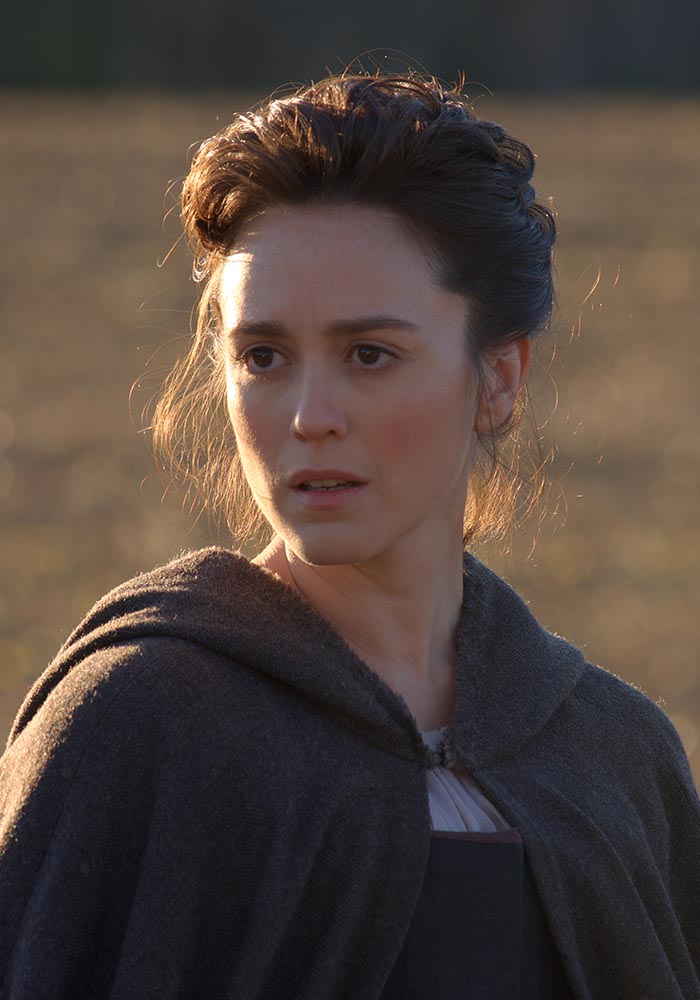 Anna, aka "The Signal of Setauket," is the heart of the four friends comprising the Culper Ring -- ready to do whatever is necessary for the cause. Anna even passed up the opportunity to leave Setauket with her husband at the end of Season One, electing to remain in danger, out of loyalty to her country and her love for Abe. In the second season, Anna's affair with Abe runs its course, but she continues to watch out for him as his co-conspirator in the ring. Anna encourages Major Hewlett's romantic interest in her to gain influence over the enemy, but is drawn in by his humanity and starts to care for Hewlett. Anna even resists Abe's plan to kill him in the Season Two finale.

Season Three finds Anna's loyalties further divided as Hewlett becomes even more of a threat to Abe. Not wanting to see Abe hanged as a spy, but unwilling to see Hewlett sacrificed either, Anna embarks on a third way, a risky course of action that jeopardizes her own position.

Heather Lind's first role on Broadway was opposite Al Pacino in The Merchant of Venice, for which she won the Theatre World Award for Outstanding Broadway Debut. She previously played the role when the production originated at The Public Theater's Shakespeare in The Park, where she also starred in A Winter's Tale. She also starred as Eliza Doolittle opposite Robert Sean Leonard in Pygmalion at the Williamstown Theatre Festival. Television credits include a recurring role on HBO's Boardwalk Empire, for which Lind won a SAG® Award for Outstanding Performance by an Ensemble in a Drama Series and she costarred opposite Sam Rockwell in the independent film A Single Shot.

Lind was most recently seen in Jean Marc Vallée's Demolition, opposite Jake Gyllenhaal, and in Mistress America with Greta Gerwig, directed by Noah Baumbach.

Lind attended Fordham College at Lincoln Center and received her MFA from the NYU Graduate Acting Program.