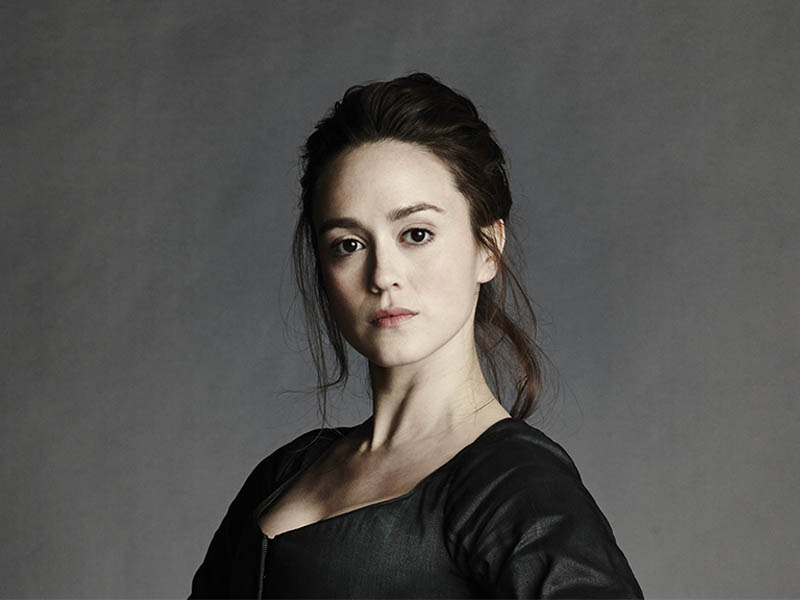 A smart, headstrong woman, Anna has a complicated past with Abe, her former fiancé. Despite their history, they worked together to pass along crucial information to George Washington and the Continental Army, strengthening their own bond in the process. Believing her husband, Selah, was dead, Abe and Anna re-consummated their love, but soon learned they were mistaken when Selah returned to town with the Patriots during the Battle of Setauket. At the end of Season 1, Anna was faced with the choice of leaving with Selah and the other Patriots during the retreat or giving up everything to stay behind. Anna jumped from her boat and swam back to Setauket, securing her status as a Loyalist in the eyes of Major Hewlett and the other soldiers in town, and providing her with crucial access to continue her work with Abe and the Culper Ring.

Heather Lind's first role on Broadway was opposite Al Pacino in The Merchant of Venice, for which she won the Theatre World Award for Outstanding Broadway Debut. She previously played the role when the production originated at The Public Theater's Shakespeare in The Park, where she also starred in A Winter's Tale. She also starred as Eliza Doolittle opposite Robert Sean Leonard in Pygmalion at The Williamstown Theatre Festival. Television credits include a recurring role on HBO's Boardwalk Empire, for which Lind won a SAG Award for Outstanding Performance by an Ensemble in a Drama Series, and co-starring opposite Sam Rockwell in the independent film A Single Shot.

Her upcoming film roles include co-starring opposite Jake Gyllenhaal for director Jean-Marc Vallée in Demolition, and starring opposite Greta Gerwig for director Noah Baumbach in his next, as yet untitled, film.  

Lind attended Fordham College at Lincoln Center and received her MFA from The NYU Graduate Acting Program.