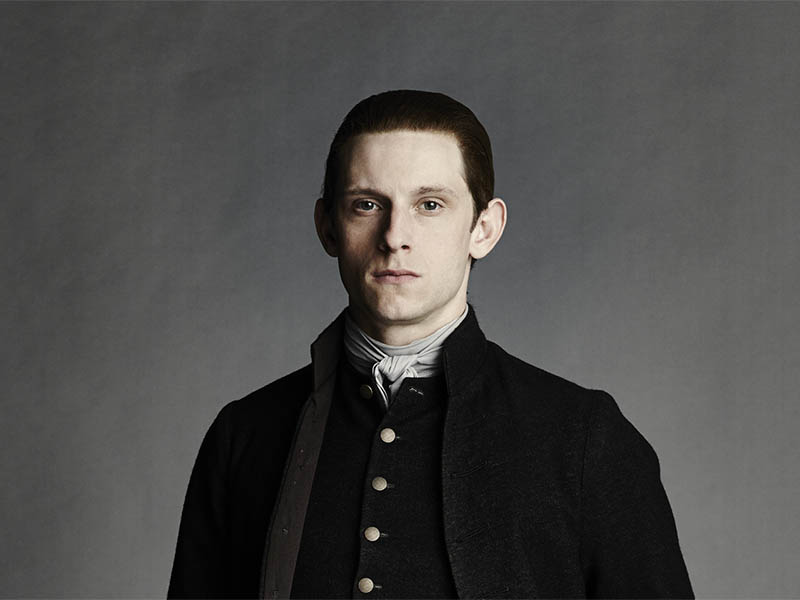 Abe is one of the true faces of the Revolutionary War: a man at war with himself and torn between his ideals and his desires. In Season 1, he risked everything to fight for what he believed in by joining with his friends to form the Culper Ring. His attempts to keep the war far away from his own doorstep proved impossible when his wife Mary discovered his secret and Abe was forced to take the life of the Redcoat soldier quartered in his home. To cover up the murder, he conspired with Mary to burn down the farmhouse he spent years building, a symbol of the last shred of his independence from his father.

While still a teenager, Jamie Bell shot to worldwide fame starring in the title role of Stephen Daldry's Billy Elliot. He received many honors for his performance, including a BAFTA Award for Best Actor and the British Independent Film Award for Best Newcomer. Next, Bell portrayed Charles Dickens' memorable character Smike in writer/director Douglas McGrath's screen adaptation of Nicholas Nickleby, for which he and his colleagues shared the National Board of Review Award for Best Acting by an Ensemble.

His subsequent films include David Gordon Green's Undertow; Thomas Vinterberg's Dear Wendy; Peter Jackson's epic King Kong; Clint Eastwood's acclaimed Flags of Our Fathers; Arie Posin's The Chumscrubber; Doug Liman's Jumper; Edward Zwick's Defiance; and David Mackenzie's Hallam Foe (a.k.a. Mister Foe), for which he earned a British Independent Film Award nomination, and a BAFTA (Scotland) Award for Best Actor. Bell also starred in Steven Spielberg's The Adventures of Tintin: The Secret of the Unicorn, Asger Leth's Man on a Ledge, John Baird's Filth, Snowpiercer, and Lars Von Trier's Nymphomaniac.

He recently finished filming the role of Ben Grimm in The Fantastic Four, which will be released in Summer 2015.