Games, Polls & Quizzes
Talking Dead Poll – How Long Would You Search for Someone Else's Lost Child?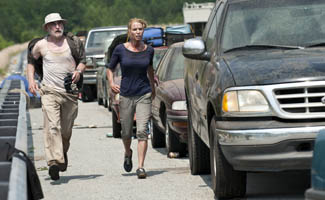 Ever wonder how you'd react in a crisis situation come the zombie apocalypse? Or even more specifically, how you'd deal with the harsh realities facing the survivors on The Walking Dead? Then have we got a question for you…
[poll id= 3152]
Talking Dead airs tonight, Sunday Oct 16 at Midnight/11c, followed by a special 15-minute online bonus segment. Click here to watch the Talking Dead online segment LIVE at 12:30/11:30c.