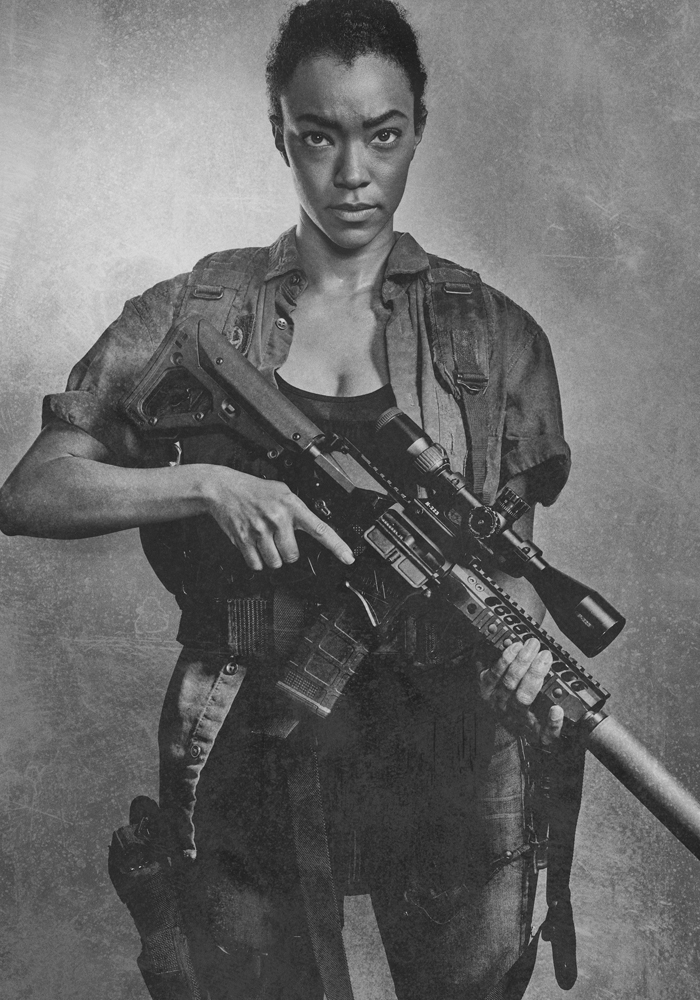 Sasha spent the better part of last season questioning why she made it to Alexandria when Bob and Tyreese did not. In Alexandria, she started seeing a reason to not give up – a reason to live, to be a part of this new world. She is confident, and makes sure to share her new outlook on life.

Sonequa Martin-Green is well-known for her roles as Tamara on ABC's fan favorite Once Upon a Time and as Courtney Wells on CBS's Emmy®-winning drama The Good Wife. Additionally, Martin-Green made her mark recurring on CBS cop drama NYC 22 and Lifetime's Army Wives. Her television credits also include Gossip Girl and Law & Order: Criminal Intent.

Martin-Green received rave reviews for her starring turn in Emily Abt's Sundance hit Toe to Toe. She played Tosha Spinner, a highly driven inner-city high school teenager, in the Grand Jury Prize-nominated film. She went on to star in Victoria Mahoney's film Yelling to the Sky, alongside Gabourey Sidibe and Zoe Kravitz.

On stage, Martin-Green is best known for her critically acclaimed performances in Des McAnuff's Fetch Clay Make Man, in which she starred as Muhammad Ali's first wife, Sonji Clay. Her additional theater credits include Outside People at the Vineyard Theatre.