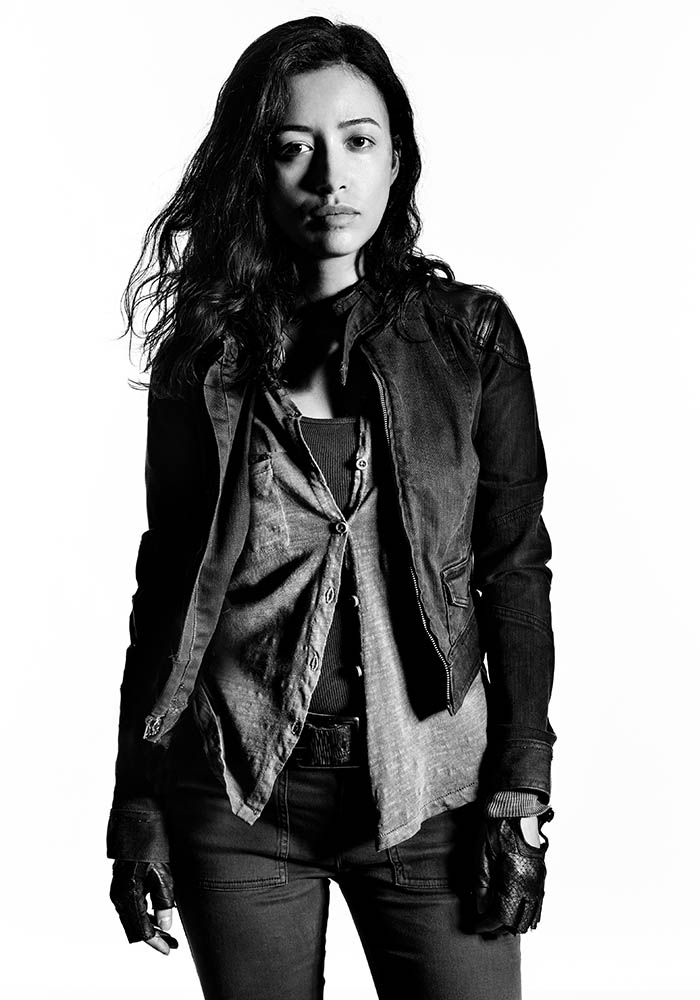 Rosita's world upended in the back half of last season – she lost a relationship that was a cornerstone for her life. And yet, she discovered there was a life beyond that…just as the Saviors came and killed Denise. Consumed with anger, she went after the Saviors – only to discover how powerless her group was against them. Now, sitting in the lineup, she is facing either more loss or her own death.

Christian Serratos is recognized for her role in the highly successful Twilight films as one of the close human friends of Kristen Stewart's character Bella, earning Serratos the Young Supporting Actress Award at the 30th Young Hollywood Awards.

As a child, Serratos trained in ballet as well as figure skating, but left competitive skating behind to pursue acting. Experience as a Ford model led to commercial work, which in turn led to a starring role on Nickelodeon's Ned's Declassified School Survival Guide.

In 2012, Serratos landed a much different role playing Lena, a carjacker in the drama 96 Minutes. She also starred as the lead in the Lifetime Original Film Pop Star, played the role of Raven in The Secret Life of an American Teenager, and was featured in The Black Keys video for their song "Howlin' For You."

Named one of The Hollywood Reporter's "Next Big Thing," her success as an actress has allowed her to work closely with The Humane Society of the United States on several projects, which is of the utmost importance to her as an ardent animal lover.