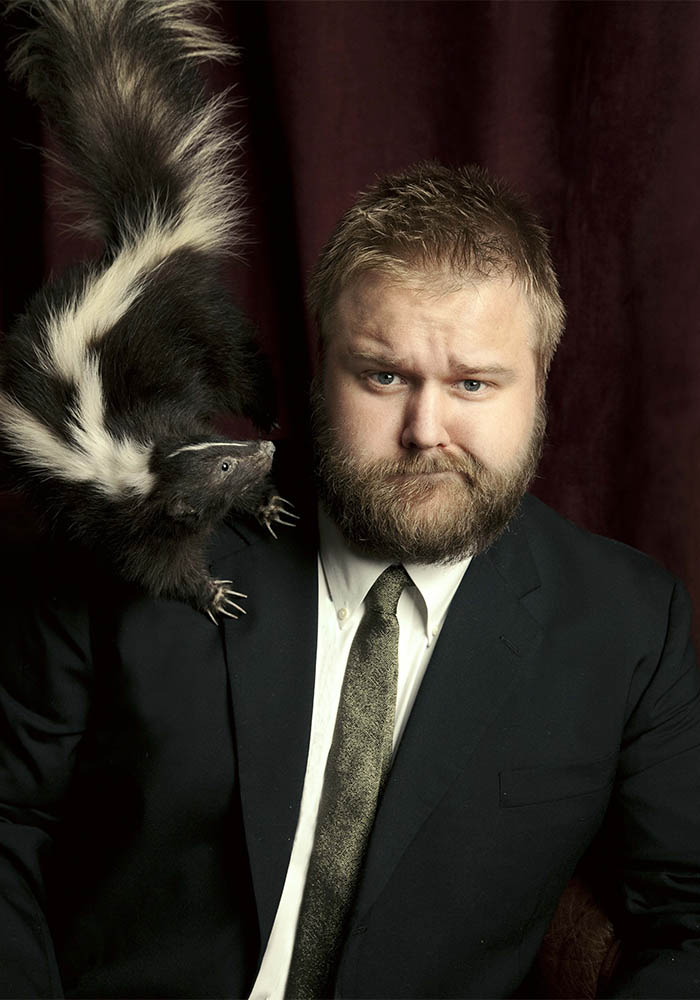 Robert Kirkman – Executive Producer
Since entering the comics scene with his self-published cult-hit Battle Pope in 2000, the Kentucky native has risen to fame as one of the most successful names in comics and entertainment.

He is the creator of many popular comic books, including the Eisner Award-winning The Walking Dead, long-running Invincible, all-ages Super Dinosaur, and the atmospheric exorcism comic, Outcast, which was released in June 2014. The television adaptation of Outcast premiered June 3, 2016 on Cinemax. Kirkman serves as creator, writer, and executive producer of the series.

His success and passionate advocacy for creator-owned comics led him to become the first person invited to become a partner at Image Comics since the company's inception twenty-four years ago.

In 2010, Robert saw an opportunity to create a transmedia entertainment company that would nurture creators, and give them the resources to create content while retaining creative control of their properties. Partnering with longtime collaborator, and fellow executive producer of The Walking Dead franchise and Outcast, David Alpert, Skybound Entertainment was born.

That same year, Kirkman continued to expand his presence in the entertainment industry, becoming a creator, executive producer, and writer on The Walking Dead television show. The show has become the highest-rated basic cable drama of all time and to date is the No. 1 on television among the coveted 18 to 49 demo. Kirkman is also the executive producer and creator of AMC's companion series Fear The Walking Dead, for which he co-wrote the pilot with Dave Erickson (Sons of Anarchy, Marco Polo).