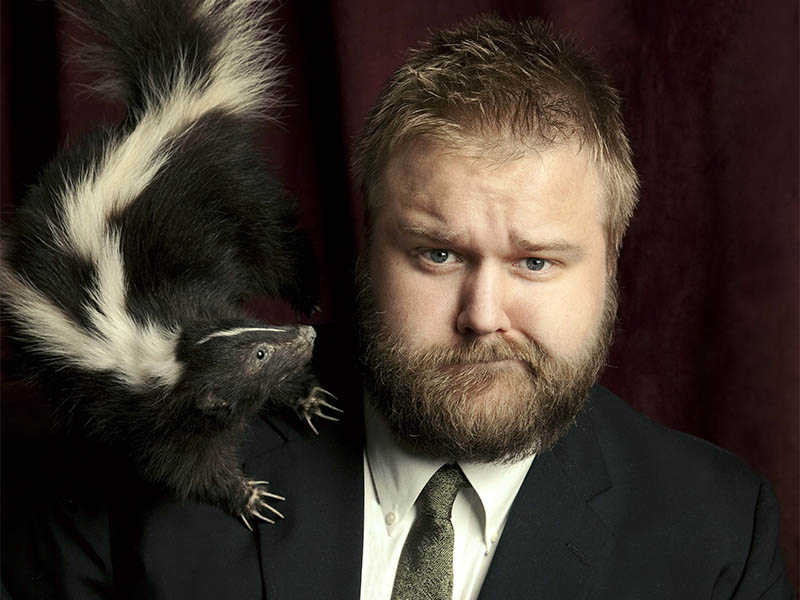 Robert Kirkman – Executive Producer / Writer
Robert Kirkman is the creator of many popular comic books, including the Eisner Award-winning The Walking Dead; long-running Invincible; all-ages Super Dinosaur; and the new exorcism comic, Outcast, which was released in June 2014 and recently received a pilot pickup for Cinemax with Fox International.

Since entering the comic scene with his self-published cult hit Battle Pope in 2000, the Kentucky native has risen to fame as one of the most successful names in comics and entertainment. In 2008, Kirkman became a partner at Image Comics. In 2010, he opened Skybound, his own imprint at Image, which publishes his titles as well as other original work. That same year, Kirkman expanded his presence in the entertainment industry, becoming a creator, executive producer, and writer of The Walking Dead on AMC.

Kirkman is slated to executive produce AMC's upcoming The Walking Dead spinoff, Fear the Walking Dead. Skybound original title Clone, written by David Schulner, is also in development as a television show at Universal, and Kirkman will serve as an executive producer.

Under the Skybound Entertainment umbrella Kirkman wrapped production on his first feature film, Air, starring Norman Reedus (The Walking Dead) and Academy® Award-nominated actor Djimon Hounsou (Blood Diamond, In America).