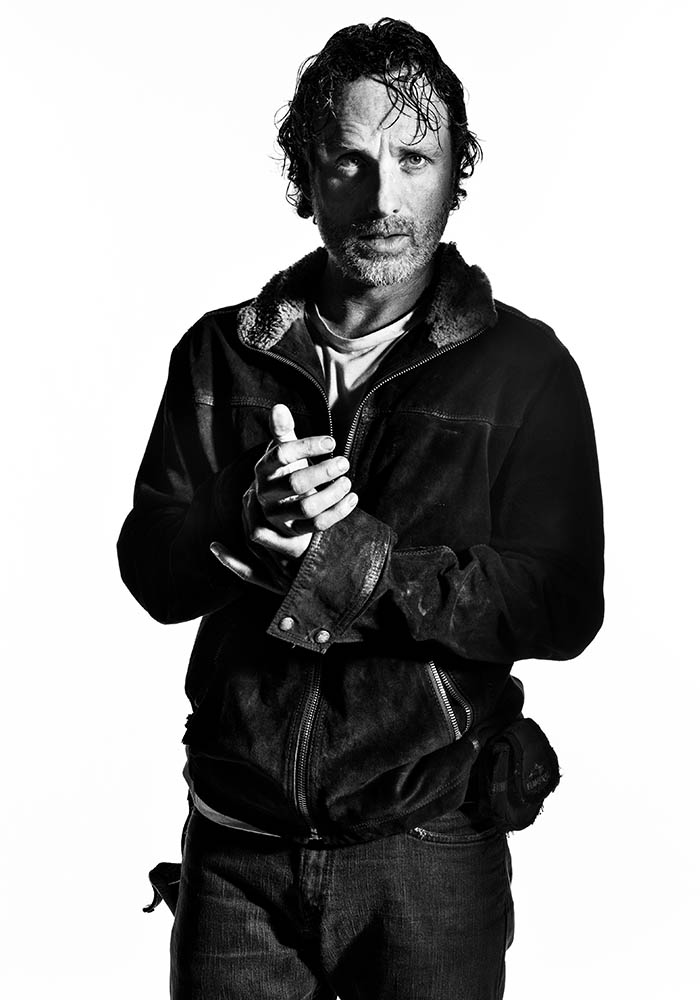 Rick is a wartime leader. Transitioning to the more peaceful world of Alexandria has been challenging. To Rick, none of the Alexandrians know what it takes to survive in this new world. Sadly, if you have something worth protecting, trouble always finds a way of getting in. Rick's ability to lead will be put into question.

Andrew Lincoln recently won the 2015 Saturn Award for Best Actor in a Television Series for his role as Rick Grimes in AMC's The Walking Dead. Previously, Lincoln earned a nomination for Best Actor in a Drama Series at the 2013 Critics' Choice Television Awards, in addition to 2011 and 2013 Saturn Awards nominations for his work on the series.

Lincoln made his television debut in the 1994 series Drop the Dead Donkey. His first major role was in BBC's drama This Life. Since then, his television credits have included This Woman in White, Bomber, A Likeness in Stone, Trevor's World of Sport, Canterbury Tales, Whose Baby?, Lie with Me, and Teachers, on which Lincoln also made his directorial debut and was nominated for a BAFTA TV Award for Best New Director (Fiction). More recently, Lincoln has played major roles in Strike Back and Stephen Volk's Afterlife, for which he won a Golden Nymph Award for Outstanding Actor in a Drama Series.

Lincoln made his big-screen debut as Ted in Paul Hills' 1995 drama Boston Kickout. However, film audiences perhaps best know him for his role in Richard Curtis' Love Actually. Other film credits include Enduring Love, Human Traffic, These Foolish Things, Hey Good Looking!, Scenes of a Sexual Nature, Heartbreaker, and Made in Dagenham. He also appeared in Moonshot for The History Channel and Wuthering Heights for ITV.

A veteran of the theater, Lincoln starred in many theatrical productions including Jez Butterworth's Parlour Song at London's Almeida Theatre, Joe Penhall's Blue/Orange at the National Theatre, Jonathan Harvey's AIDS drama Hushabye Mountain, and Sam Shepard's The Late Henry Moss.