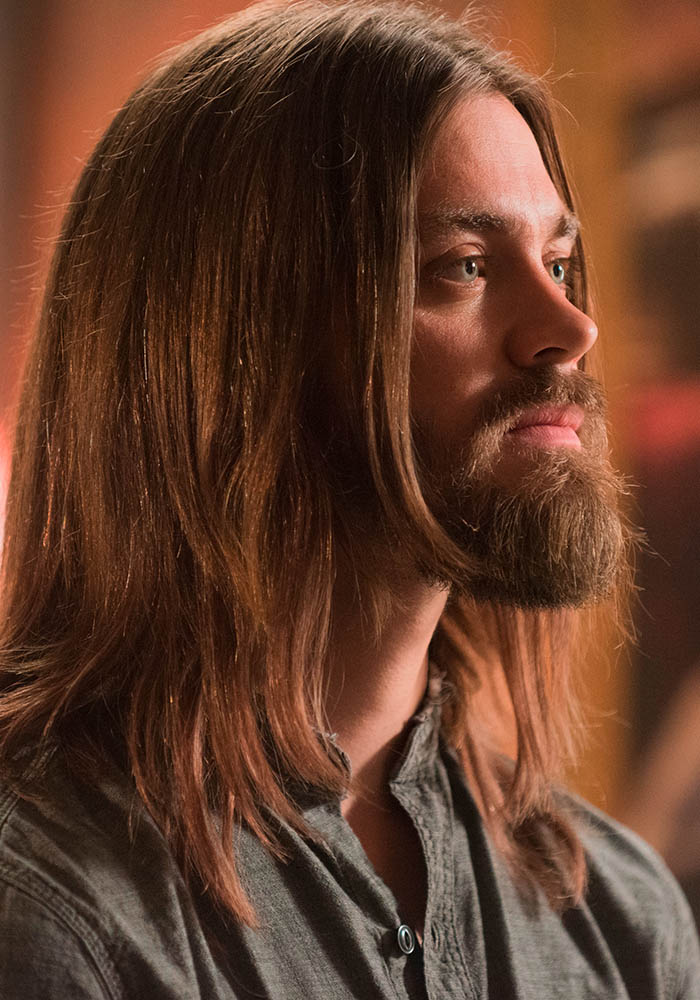 While Jesus is a member of the Hilltop Community. He is protective, thoughtful, and resourceful. Most importantly, he understands the larger picture. Last season he quipped to Rick that their world was about to get a whole lot bigger. He knows it is going to get bigger still. His insight and agility could prove him to be a mutually beneficial asset.

Tom Payne made his feature film debut in Miss Pettigrew Lives for a Day, opposite Amy Adams and Frances McDormand, and was cited as one of Screen International's "Stars of Tomorrow‬‬‬‬‬‬‬‬‬‬‬‬‬‬‬‬‬‬‬‬."

Payne went on to star in Luck, the critically acclaimed HBO series from Michael Mann and David Milch, which centered on the fast-paced and sometimes brutal sport of professional horse racing. Payne played the lead role of Leon Micheaux, a jockey in the center of this tumultuous world.

Other credits include the lead role in The Physician as the title character, Rob Cole. It is based on the bestselling novel by Noah Gordon about a young man who wants to learn medicine from a renowned scholar in Persia. The film also stars Sir Ben Kingsley, Stellan Skarsgaard, and Olivier Martinez. Payne also starred as the famous soccer player George Best in the BBC telefilm Best; as well as in Miss Marple, with Brian Cox; and Wuthering Heights, opposite Tom Hardy and Andrew Lincoln.

A U.K. native, Payne is a graduate of London's Central School of Speech and Drama, from which he earned his BA in Acting in 2005. At the school, he appeared in stagings of such plays as Class Enemy, The Balcony, The Rivals, Three Sisters, A Midsummer Night's Dream, Richard III, and The Man Who Had All the Luck.

Post-graduation, Payne starred in a lead role in David Grindley's sold-out New Ambassadors revival of Journey's End in London's West End. He also played opposite Imogen Stubbs in Maria Aberg's Soho Theatre staging of Shrieks of Laughter.

He has also made appearances on U.K. television in two hugely popular series, Skins and Casualty. He also had a regular role on the hit show Waterloo Road. In addition, he costarred in the telefilms Miss Marie Lloyd, directed by James Hawes; and He Kills Coppers, directed by Adrian Shergold.