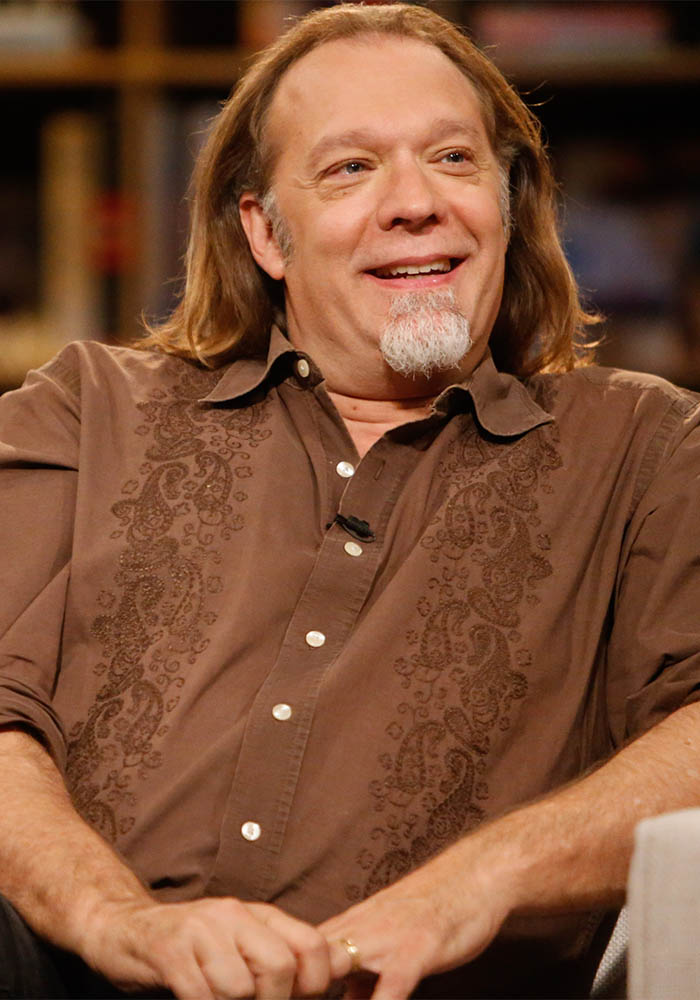 Greg Nicotero – Co-Executive Producer / Special FX Make-Up Designer
Greg Nicotero's first true love is Special Make-Up Effects, cultivated years ago watching the work of Dick Smith, Ray Harryhausen, Jack Pierce, and Tom Savini.

Born in Pittsburgh, Nicotero befriended director George A. Romero when he was just 15 years old. After being offered an apprentice job on Day of the Dead, Nicotero diverted from his then pre-med plan to follow his path to Hollywood. Working next to make-up effects legend Tom Savini, Nicotero watched his hobby blossom into a full-fledged career. Once in Los Angeles, Nicotero cultivated his skills as an effects coordinator on films including Evil Dead 2, Monkey Shines, and Aliens.

In 1988, Nicotero encouraged friends Robert Kurtzman and Howard Berger to join him in opening their own studio; thus KNB EFX Group was born. Within two years, Nicotero found himself moving from location to location designing and supervising make-up effects on films alongside the very filmmakers who inspired him, including Steven Spielberg, John Carpenter, and Wes Craven.

Nicotero pushed KNB into broadening its abilities by creating hyper-realistic cadavers, replica heads, and articulated animals. As the company continued to grow, so did Nicotero's love for movies and desire to collaborate with the best artists in the field including Frank Darabont, Sam Raimi, Robert Rodriguez, and Quentin Tarantino. He provided 2nd unit direction on several feature films including Land of The Dead, The Faculty, and The Mist.

His most recent work can be seen in True Detective, The Americans, and the upcoming Tarantino film The Hateful Eight -- which he shot during his The Walking Dead hiatus, while serving as Executive Producer and make-up effects designer on Fear The Walking Dead, wrapping its first season in Vancouver and Los Angeles.

To date, Nicotero has directed 12 episodes of The Walking Dead, while executive producing and supervising its Emmy®-award winning special make-up effects on location in Atlanta, Georgia.