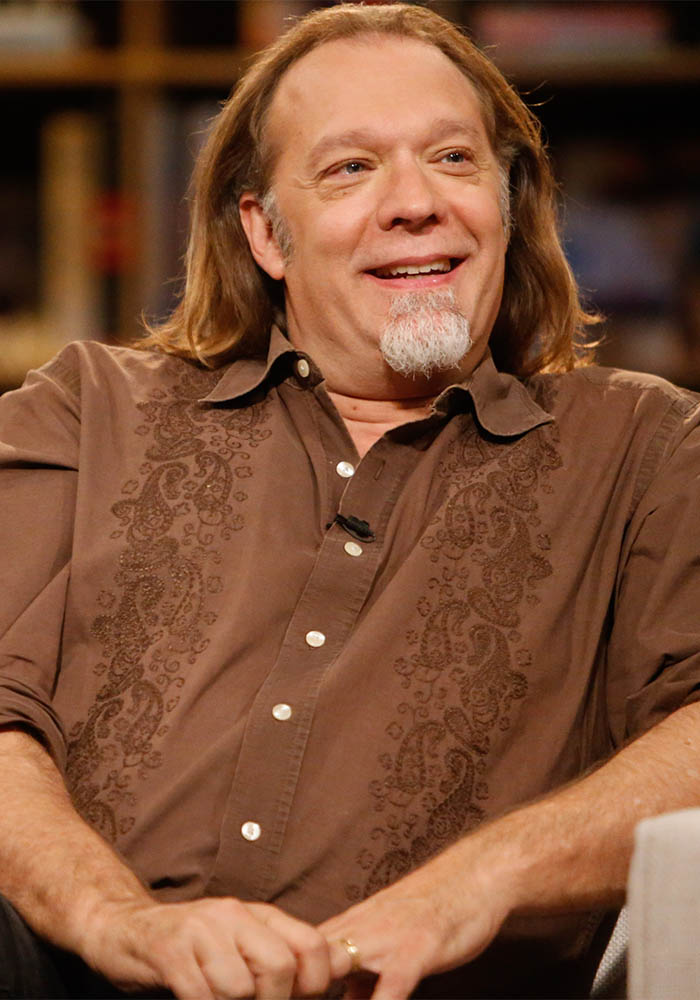 Greg Nicotero – Executive Producer / Director / Special FX Make-Up Designer
Growing up as a child outside of Pittsburgh, Pennsylvania, Greg Nicotero thought everyone loved zombies as much as he did, spending countless hours in dark theaters scaring himself half to death. Now, Nicotero relishes in the love of scaring others.

Whether it is an epic buffalo hunt in Dances With Wolves, a drug overdose gone bad in Pulp Fiction, or shambling flesh-eating undead in The Walking Dead, Nicotero has developed his love of monsters and special effects into a life-long career spanning more than three decades.

During his journey from Pennsylvania to Los Angeles, Nicotero was able to fine-tune his skills alongside some of the greatest film-makers of our generation including Steven Spielberg, Quentin Tarantino, Frank Darabont, Sam Raimi, and George A. Romero to name a scant few.

In 1988, Nicotero encouraged friends to join him in opening their own special make-up effects studio; thus KNB EFX Group was born. Within two years, he found himself moving from location to location designing and supervising make-up effects on films alongside the very filmmakers who inspired him, including John Landis, John Carpenter, and Wes Craven.

Nicotero's sense of design and developing filmmaking skills led to his company's creation of hyper-realistic cadavers, replica heads, and articulated animal puppets. He prides himself on his 100% dedication and passion for the art form, proven by his continued collaboration with pioneers like Robert Rodriguez and Edgar Wright. He provided 2nd unit direction on several feature films including Land of The Dead, The Faculty, and The Mist.

His most recent work includes AMC's Preacher, Robert Rodriguez's vampire series From Dusk Till Dawn, and the Albert Hughes' dawn of man drama The Solutrean, which shot during hiatus, while he served as Executive Producer and Make-up Effects Designer on Fear The Walking Dead.

The Walking Dead has been Nicotero's family for the last seven years. To date, Nicotero has directed 17 episodes of The Walking Dead, including the season premiere and finale for the last three years, while executive producing and supervising its multiple Emmy®-award winning special make-up effects in Atlanta, Georgia. His wife of 17 years, Shari, his son, Deven, and daughter, Alyssa, never miss an episode.