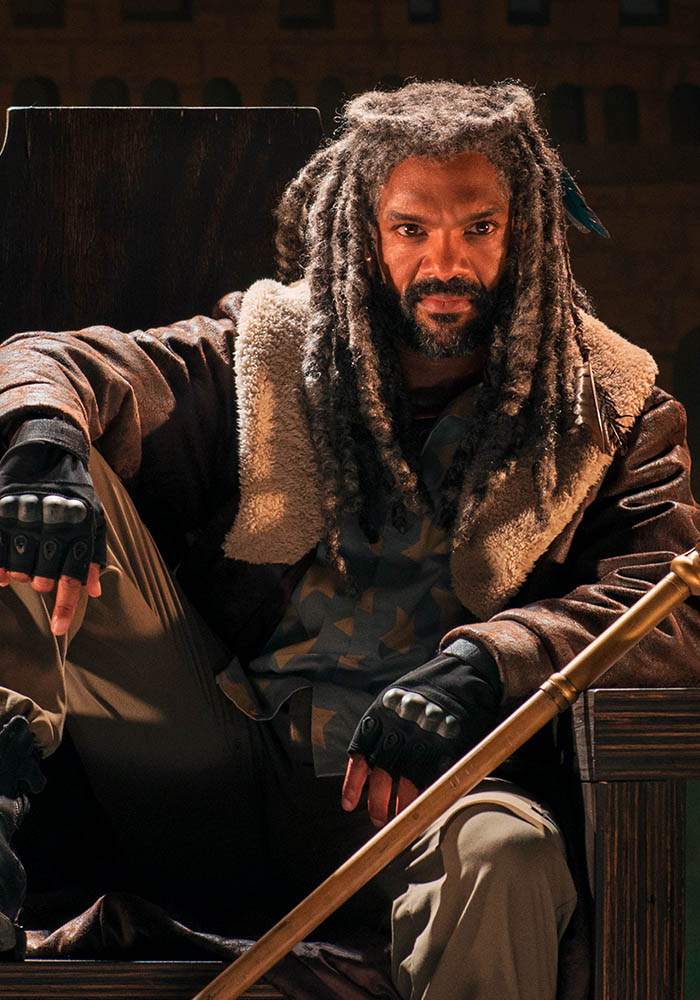 Ezekiel is King. Of the Kingdom. With a tiger. While intellectually curious and majestically grandiose, Ezekiel is not naïve to the violence and atrocities of this world, and truly wants to help others thrive.

Khary Payton has numerous TV credits for NBC, ABC, FOX, CBS, FX, USA, and Amazon under his belt, from multiple pilots to guest star roles on Criminal Minds, How I Met Your Mother, and most recently Hand of God.

According to cartoon fans, Payton has become synonymous with one of DC's hottest heroes, Cyborg, having voiced the character in numerous series, films, and games including Cartoon Network's Teen Titans and its current incarnation Teen Titans, Go!. He's on Young Justice as Aqualad; Transformers: Robots in Disguise as Grimlock; Disney's The Lion Guard as Rafiki, and many more. Video gamers know him from The Sims; Reigel in Starcraft; Drebin in Metal Gear Solid; Azrael and Killer Croc in the Batman: Arkham franchise; and Knox from Call of Duty: Advanced Warfare, just to name a few.

Born in Augusta, Georgia, Payton caught the acting bug after seeing a production of Cyrano De Bergerac in the 1st grade. As a teenager, he developed a local rep as a rapper and stand-up comic, sharing the stage with such notables as Tom Kenney and Chris Rock. After spending his teenage years consoling comedians at the bar between sets, Payton opted for college at Southern Methodist University in Dallas to study acting and directing. He stayed in Texas for several years thereafter, honing his craft in classical and experimental theatre before finally making his way to Hollywood.

In 2012, Payton co-wrote, produced, and starred in the independent SciFi feature, Astronaut: The Last Push. The film soared through festivals from London to Los Angeles, winning 13 awards including Best In Show at the Independent Filmmakers Showcase and Fargo Film Festivals.  Payton took home three awards for Best Actor.