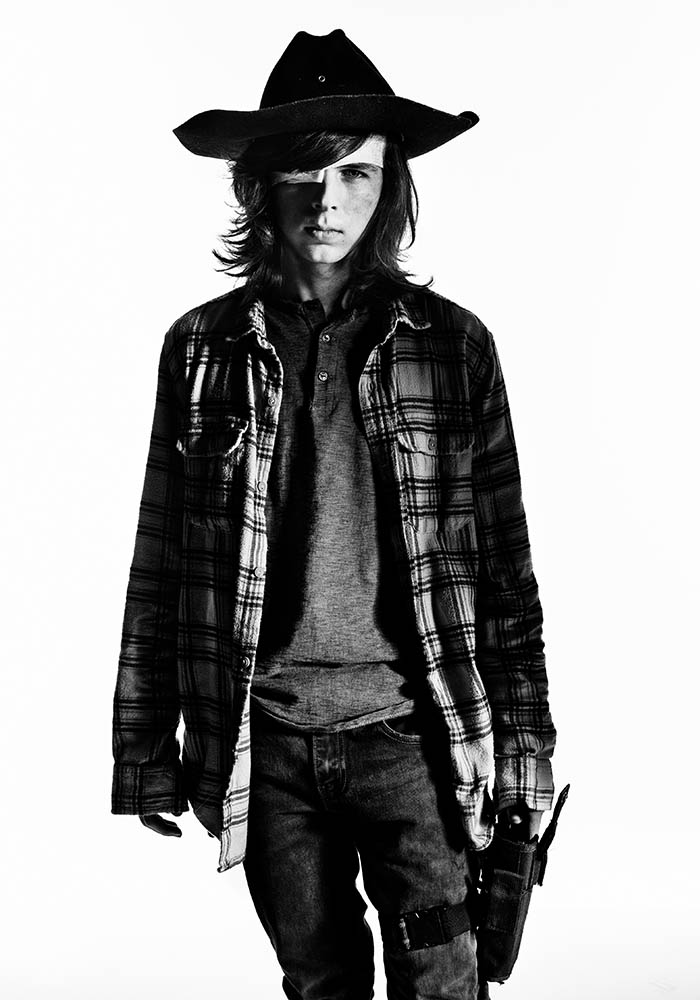 Carl had to become an adult at a very early age in order to survive. Now in the safety of Alexandria, he's able to try forging friendships with peers for the first time since the prison. Carl wants Alexandria to work, and has assimilated very well, but he's still the son of Rick, and that makes him a target.

An Atlanta native, Chandler Riggs began acting at age four. Riggs' early work included local stage productions including The Wizard of Oz and Oklahoma at Atlanta's Fox Theatre. He studied tap for several years with So You Think You Can Dance finalist Zack Everhart. At the age of nine, he booked his first two feature film roles simultaneously in The Wronged Man and Get Low. Riggs was just ten years old when he landed the role as Carl on The Walking Dead

Most recently, Riggs filmed Blumhouse Productions' supernatural thriller Mercy, available on DVD, and Voltage Pictures' Home Invasion, soon to be released.

For his work on The Walking Dead, Riggs was nominated for the Young Artist Award for Best Performance in a TV Series (Comedy or Drama) in 2012 and 2013; and won the award in 2014. He won the Saturn Award for Best Performance by a Younger Actor in a Television Series in 2014, and was nominated again in 2015.

Chandler's latest accomplishment is turning sixteen and getting his driver's license.