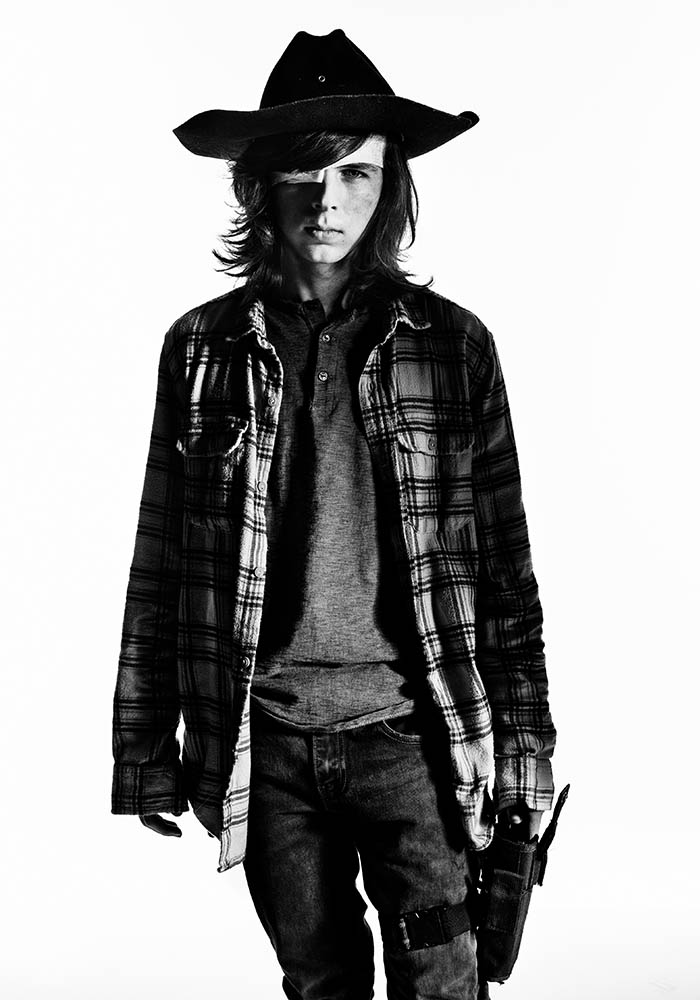 Last season, the progress Carl made towards innocence and optimism began to erode – the mercy and patience he gave Ron nearly resulted in his own death, and forever scarred and changed him. Was Carl ahead of the others in finding out the brutality of this world cannot be escaped?

An Atlanta native, Chandler Riggs began acting at age four. Riggs' early work included local stage productions including The Wizard of Oz and Oklahoma at Atlanta's Fox Theatre. He studied tap for several years with So You Think You Can Dance finalist Zack Everhart. At the age of nine, he booked his first two feature film roles simultaneously in The Wronged Man and Get Low. Riggs was just ten years old when he landed the role as Carl on The Walking Dead.

Riggs other feature films include Blumhouse Productions' supernatural thriller Mercy, available on DVD, and Voltage Pictures' Home Invasion, soon to be released.

For his work on The Walking Dead, Riggs won the Saturn Award for Best Performance by a Younger Actor in a TV Series in 2014 and 2016; and was nominated for the Young Artist Award for Best Performance in a TV Series, Comedy, or Drama in 2012 and 2013; and won the award in 2014.