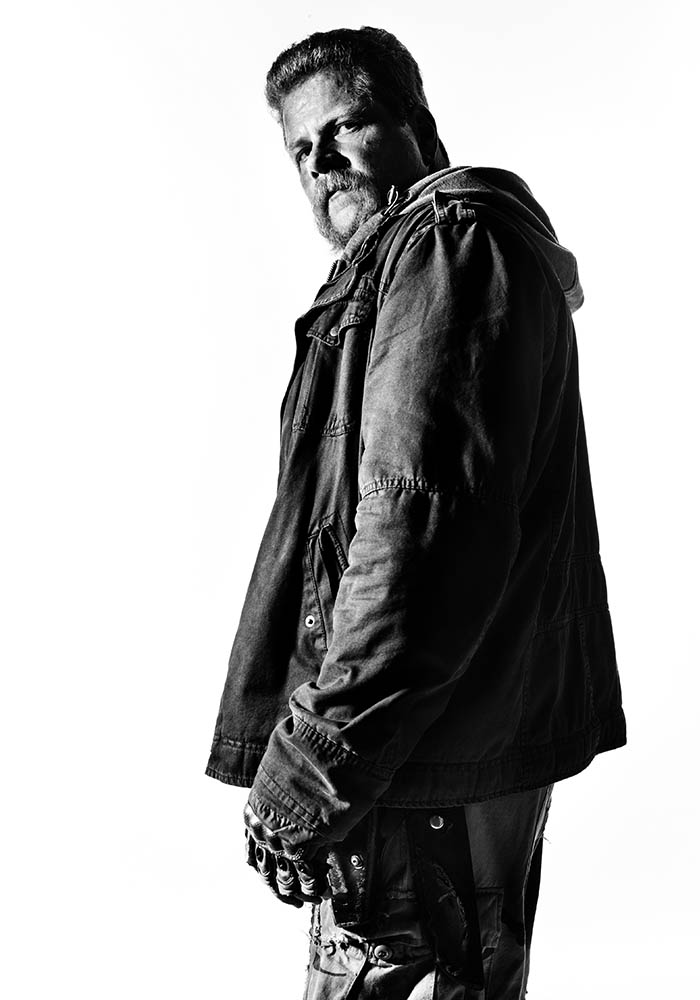 Abraham feels most alive when he is putting himself in immediate danger. He experienced action during his military career, confronted action in the post-apocalyptic world, and now craves action on a daily basis. It fuels him. These are not suicide missions. Living in Alexandria is the first time in years he has not been in danger every single moment. He wants to keep fighting outside the walls so he isn't nervous about staying behind them.

Hailing from the East Coast, Michael Cudlitz graduated from the California Institute of the Arts Theatre program and established himself as a versatile and prolific character actor in both television and film. Although his first love is the stage, Cudlitz found early success working in front of the camera.

Michael is best known for portraying veteran officer John Cooper in the critically acclaimed drama Southland, which ran for five seasons. It was a raw and authentic look at Los Angeles and the lives of the LAPD officers who police it. Michael received critical praise for his performance and won the 2013 Critics' Choice TV Award for Best Supporting Actor in a Drama Series.

Michael was last seen on the big screen starring in and producing the psychological-thriller The Dark Tourist directed by Suri Krishnamma with Melanie Griffith. In the same vein as the classic Taxi Driver, The Dark Tourist takes us into the chilling labyrinth of a man's dark hobby and his even darker mind.

Cudlitz has appeared in more than 20 films including A River Runs Through It; Grosse Point Blank; The Negotiator; the sci-fi thriller Surrogates, with Bruce Willis; and Tenure, with Luke Wilson. A few of his notable television credits include roles on Standoff, Lost, Prison Break, Six Feet Under, Nip/Tuck, 24, the first three CSI series, and the Emmy®-winning HBO miniseries Band of Brothers.