Q&A
The Making of the Mob: New York Q&A – Meyer Lansky II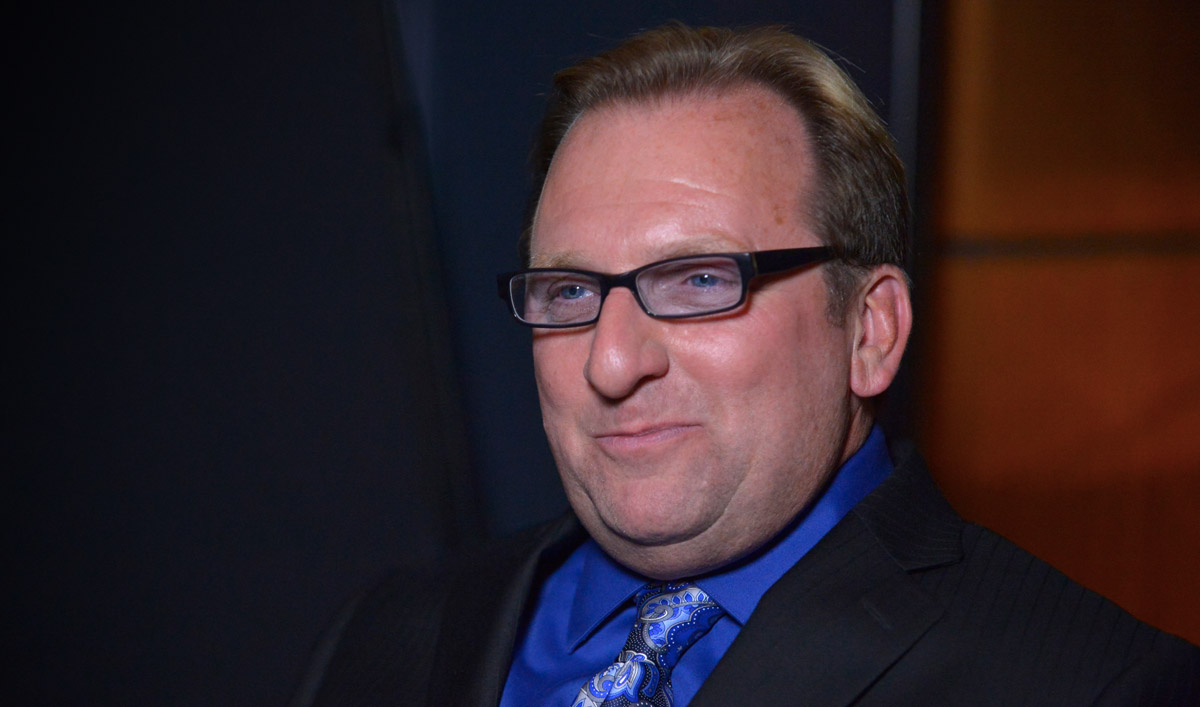 Meyer Lansky II, grandson of the eponymous gangster featured on AMC's The Making of the Mob: New York, talks about growing up with a notorious name and his favorite portrayals of his grandfather in TV and film.
Q: Your grandfather Meyer Lansky passed away when you were 27. How well did you know him, and how much did you know about his mob life while growing up?
A: I was around him all the time. I'm from Tacoma, Washington, and he would come out to the West Coast. I would also see him in Miami Beach a couple of times a year. He was always indirect when I asked him things. He would never directly answer a question about his business or his life, and if I would hit on something too close, he would steer me away kind of quickly.
Q: How old were you when you finally realized he was in the Mafia?
A: When I was 12 years old, I remember Walter Cronkite coming on TV one night saying that "Meyer Lansky tried to get off a plane in Argentina today, and they put him right back on the plane and sent him back to Florida." And I remember seeing that, and my parents were there, and I said, "What's grandpa doing? What is this about?" And they didn't want to discuss it too much. They said, "We'll talk about it later," but that's when my curiosity started to get piqued.
Q: Are you in touch with any of the descendants of Lucky Luciano, Vito Genovese, Bugsy Siegel, or Frank Costello?
A: I know Millicent Siegel, Bugsy's youngest daughter. She's 84 now, and lives in Las Vegas. Luciano didn't have any kids that we know of, and he was never married. I know Deirdre Capone, Al Capone's niece. Frank Costello was alive until 1973, but I never met him. All the descendants form a sort of inner circle. We work together on a lot of things, on panels and in interviews and at the Mob Museum in Las Vegas, which we've all participated with our memorabilia.
Q: Why do you think the descendants keep in such close touch?
A: We definitely have a lot in common. [Laughs] In our background, it's different than movie star kids or rock star kids, because with us, silence is golden. People want to know exactly how things happened, and we kind of know the answers, but we don't tell everybody that. We compare notes, you might say.
Q: Meyer Lansky has been portrayed in several film and TV projects, and a number of characters in mob movies have been based on him, including Hyman Roth in The Godfather: Part II. How accurate have the portrayals of your grandfather been? Which actor's portrayal of him did you enjoy the most?
A: Lee Strasberg's portrayal [as Hyman Roth] in The Godfather: Part II would definitely be my favorite portrayal. The accuracy is sort of weaved in and out. Honestly, my grandfather liked to sit on top of buildings [as is portrayed in the movie] because he felt safer. When I would see him in Florida, it would be with his friends, and it would be on a rooftop having drinks and talking.
Q: Where does The Making of the Mob fit into the spectrum of your favorites?
A: It's the most important portrayal, because it's about how they all met. I was just down on Hester Street in Manhattan, where my grandfather actually met Lucky Luciano — not in a good way to begin with. [Laughs]. But that to me is the most important, because without that, you wouldn't have had what developed into a business. I also really like Ian Bell's portrayal of my grandfather, he has it down really well.
Q: Your grandfather was a math and financial wizard, and helped create modern casinos. What do you think is the most fascinating aspect of his life? How would you describe his legacy?
A: His honesty in a business like gambling, where people weren't really honest — that is his brand. The thing is, in the early years, there was nobody putting money into Las Vegas except them. Siegel, Luciano, and my grandfather, they learned that business on the streets of New York. They knew gamblers, they didn't learn it in school or anything like that. They developed a lot of the concepts that you see today, and built up gaming when no one else could.
Q: How did your parents come to the decision to name you after your grandfather? What have been some of the biggest pluses and minuses of having such a famous, as well as notorious, name?
A: It was my father's idea. My grandfather didn't like it at first because he thought it would be a burden on me in life, which is a reasonable assessment. But my Dad insisted. My grandfather is highly respected, actually. The other kids of mobsters, they don't get the same treatment as I do, depending on who their father is and what he did in the mob. Me, I've always had fairly good reactions from people.
The Making of the Mob: New York airs Mondays at 10/9c on AMC. Read an interview with The Making of the Mob: New York's executive producer, Stephen David.
Read More