Interviews
Pete's Fall, Ken's Dance… Matthew Weiner on His Inspirations for Five Season 6 Moments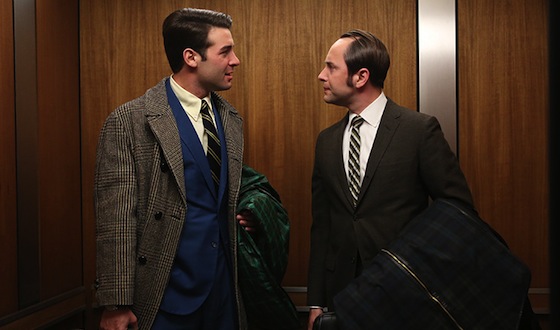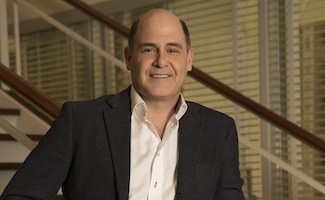 Mad Men's Season 6 was filled with moments that made fans gasp, guffaw and take to tweeting. AMC asked Series Creator Matthew Weiner to share the inspiration that led to five of those buzzed-about moments. Herewith, the stories behind Betty's dye job, Pete's misstep, Ken's footwork, Peggy's breakup, and the line that said it all (along with clips of the moments themselves)…

Betty Dyeing Her Hair – Episode 1, "The Doorway"

"That's a story from my childhood. My mother was actually a brunette who dyed her hair white blonde when I was a little boy and it was in style. She came in from the hairdresser and I was horrified. And I realized as an adult how painful it must have been for her that I reacted that way."
video player loading
.
.
.
Pete Falling Down the Stairs – Episode 6, "For Immediate Release"

"We built that staircase and I knew that once it was built someone was going to fall down it — it was predicted at the end of Season 5. Then it came from the writer's room that Pete would be so upset about [Don firing Jaguar] that he would fall down the steps."
video player loading
.
.
.
Ken Tap Dancing – Episode 8, "The Crash"

"It was something that I wanted to do [with Ken] while they were on speed. I knew that Aaron could tap dance, so I knew it would be a hidden talent. Aaron was in Mamma Mia for like three years. He can really dance."
video player loading
.
.
.

Peggy Stabbing Abe – Episode 9, "The Better Half"

"We knew that relationship was going to end in violence. I thought it'd be funny if she stabbed him by accident or shot him — either way — and didn't kill him and then he broke up with her in the ambulance. I can't remember exactly how it came up, but one of our advertising consultants talked about living in that period and having this broom handle with the blade on it. Then the rest of it required a lot of work to make it realistic."
video player loading
.
.
.
"Not Great, Bob!" – Episode 13, "In Care Of"

"Originally that scene was going to be in the airplane. Pete was going to sit down on the plane with Bob, and say, "I'm not sitting here" or whatever. But when we were writing the scene, it was so immediately after the phone call that we figured Pete would run into the elevator and Bob would just be there smiling and say, "How you doing Pete?" — and Pete would not even know where to start! I did not know, as I usually don't know, that that was going to be such a great moment. I never know the lines that are going to be quotable. [LAUGHS]"
video player loading
.
.
.
Want to relive more Mad Men moments? Check out where to watch full episodes instantly.
The final season of Mad Men begins Sun., Apr. 13 at 10/9c.
Read More