Share Your Favorite Peggy Olson Words of Wisdom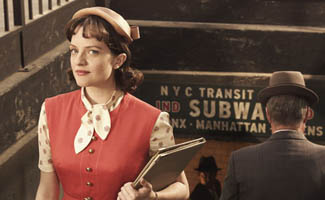 In the very beginning, Peggy Olson served as our eyes into the world of Sterling Cooper. What a difference a few years make! Our favorite graduate of Miss Deaver's Secretarial School always has some sharp observation to make, no matter if she's talking to jilted lovers or well-meaning members of the clergy. Now reach into your toolbox and tell us, what quote is your favorite?
We'll randomly choose one contributor every week to win a Mad
Men poster, a Mad Men Dyna Moe desktop set, or some Mad Men DVDs. Your selection may even end up on the Mad Men
website. All submissions should be posted in the comments section below
and must include the season and episode from which the quote is taken.
Read More