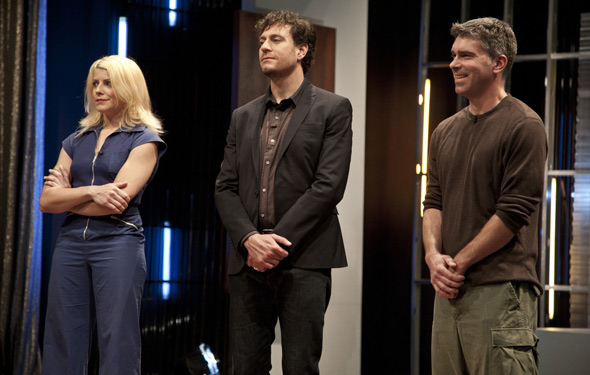 Season 1, Episode 1
Size Matters
Immortalizer Beth Beverly squares off with Challenger Kevin Clarke in the theme of "Size Matters."
Show Full Recap
Full Recap
Theme: Size Matters
Immortalizer: Beth Beverly
Philadelphia's premiere rogue taxidermist, Beth Beverly believes that taxidermy can be fashionable as well as artistic. Her extravagant hats are favorites at millinery competitions held at equestrian events, and her work has been featured in publications like The New York Times, The Wall Street Journal and The New York Daily News.
Challenger: Kevin Clarke
This Californian works primarily with insects -- using their palette of colors, patterns and skeletal structures to create taxidermy on a miniature scale. Clarke got his start in the business working with insects at a natural history museum where he decided to animate the bugs amid human-like situations to make them more approachable.
The Competition:
Immortalizer Beverly says that her work will stress the importance of proportion by using "parts whose sizes just didn't go together" to create a piece with beautiful but non-functional individual components. Propped on a rotating deck, her final artwork grafts the torso of a cat with the tail of a fish. Judge Catherine Coan compares the work to that of Dali while Paul Rhymer calls it "cosmically cool."
The theme "Size Matters" concerns Clarke, who says, "I work in a different scale." His solution is to show that "size in numbers has a bit of an advantage over physical size." Inspired by Gulliver's Travels, he creates a human figure from insects held down by other insects. Judge Rhymer commends Clarke for his "clever take" on the theme by "creating something big with little things."