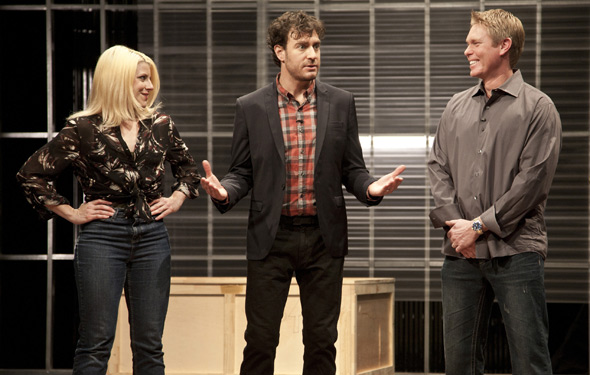 Season 1, Episode 6
Self Portrait
Immortalizer Beth Beverly battles challenger Bill MacFarland with the theme "Self Portrait."
Show Full Recap
Full Recap
Theme: Self Portrait
Immortalizer: Beth Beverly
Philadelphia's premiere rogue taxidermist, Beth Beverly believes that taxidermy can be covetable fashion as well as art. Her extravagant hats are a favorite at the millinery competitions held at equestrian events, and her work has been featured in publications like The New York Times, The Wall Street Journal and The New York Daily News.
Challenger: Bill MacFarland
Based in Limerick, PA, this hunter, artist and commercial taxidermist specializes in "creative, unique habitats." MacFarland has only been practicing taxidermy for four years, but is willing to take on anybody, anytime. He believes his degree in fine arts gives him an advantage because it taught him about detail, composition, and color.
The Competition:
Immortalizer Beverly crafts a snarling coyote mid-leap, with a hollowed-out chest lined by LED lights, dripping with crystals, and containing a kitten. Beverly claims the work reflects her own self-image. Judge Catherine Coan appreciates how the kitten's pose echoes the coyote's in this piece of "visceral quality."
Challenger MacFarland's version of a self-portrait presents a male lion standing on a rock and looking over a puddle reflecting MacFarland's camouflaged face. By depicting one hunter looking at another as a form of self-reflection, the piece captures how "a lot of guys" see themselves, according to judge Brian Posehn.