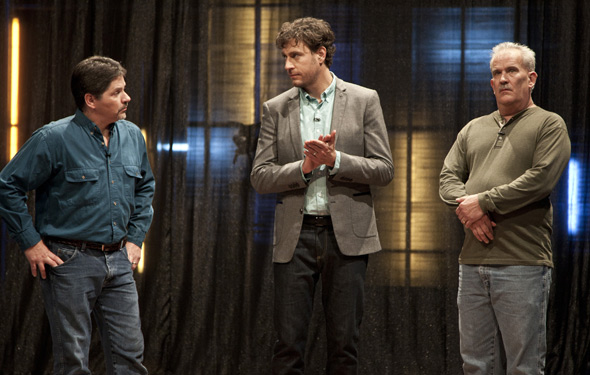 Season 1, Episode 5
Love and War
Immortalizer Page Nethercutt battles challenger Rick Nadeau with the theme "Love and War."
Show Full Recap
Full Recap
Theme: Love and War
Immortalizer: Page Nethercutt
A second generation taxidermist from North Carolina, Nethercutt runs the full-time studio Mooreís Swamp Taxidermy. Although best known for creative waterfowl mounts, he works primarily with African and North American mammals and has been honored with some of the most prestigious awards in his field.
Challenger: Rick Nadeau
The Illinois-based squirrel specialist is known as "The Squirrel Man," boasting that he can skin a squirrel in under two minutes. A practicing taxidermist for almost 30 years, Nadeau has mounted over 2,500 squirrels in the past ten years. Nadeau believes he can take down the Immortalizer with his "creativity and heart."
The Competition:
Immortalizer Nethercutt spotlights the fundamental wildlife rituals of courtship and fighting, using two sets of California quail: one couple nuzzling each other, and one set of males fighting for dominance. Judge Catherine Coan praises the detail on the birds' faces, while Judge Paul Rhymer commends Nethercutt's skill in curling their feathers.
Challenger Nadeau crafts a diorama that reflects his childhood memories, pitting Vietnam-style military squirrels against Hippie squirrels dressed in tie-dye and playing musical instruments. Judge Coan commends Nadeau's craftsmanship, particularly on the squirrel fingers and "engaging" faces. Judge Rhymer calls Nadeau's piece "thought provoking."