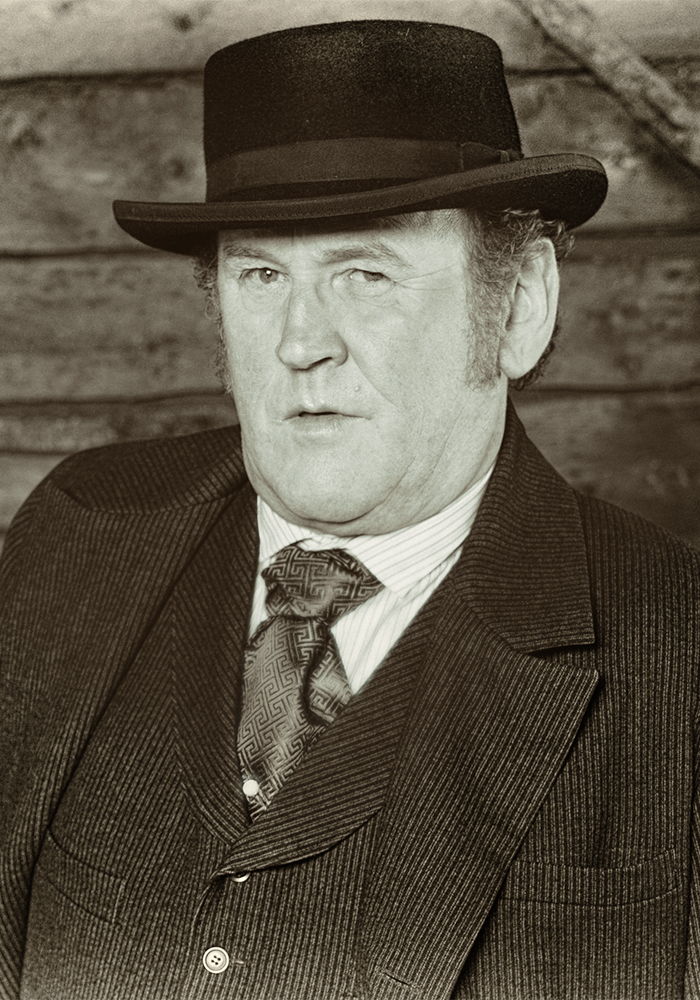 Thomas "Doc" Durant (based on the real-life railroad mogul) finds himself without a Chief Engineer after Cullen Bohannon abruptly quits. Upon discovering that Cullen has signed on with the Central Pacific Railroad, Durant takes on an unlikely pair of new partners who help him lay track at an unprecedented rate while he continues to enrich himself through dubious business practices.

Born in Dublin, Ireland, Colm Meaney, is perhaps best known for his role as Chief Operating Officer Miles O'Brien on the television series Star Trek: Deep Space Nine and Star Trek: The Next Generation.

Meaney has two films awaiting release: One Chance, a Weinstein Company release about the story of Britain's Got Talent winner/viral star Paul Potts, and the thriller, Where The Devil Hides.  Recently, he voiced the role of Miles Standish in the animated Thanksgiving film Free Birds and was seen in the film Alan Partridge, based on Steve Coogan's iconic British TV character; The Conspirator, directed by Robert Redford; Whole Lotta Sole, with Brendan Fraser; and Bel Ami, opposite Robert Pattinson, Uma Thurman and Kristen Scott Thomas. Additionally, Meaney received an Irish Film Award nomination for Best Actor for his role in the Irish film, Parked and produced and starred in the Spanish film The Perfect Stranger. Other film credits include Get Him To The Greek, The Damned United, and Law Abiding Citizen.

In 1987, Meaney made his feature film debut in John Huston's The Dead, but it was his performance in the first of three films based on Roddy Doyle's Barrytown Trilogy, The Commitments, The Snapper, The Van, that garnered Meaney a Golden Globe Best Actor nomination.

Meaney has successfully bridged the gap of starring in large studio films such as Con Air, Mystery, Alaska, Under Siege and Far and Away, to highly acclaimed independent films such as Layer Cake, Intermission, The Boy and Girl From County Clare, This Is My Father, The Englishman That Went Up A Hill, But Came Down A Mountain, Claire Dolan, Four Days, Into The West, Monument Avenue, 3 and Out, Five Fingers, and Kings, Ireland's 2008 official Academy Award entry and provided a role for which Meaney would earn yet another Irish Film Award Best Actor nomination. Meaney also won Best Actor at the Newport Beach Film Festival and received a Best Actor nomination at the Irish Film Awards for his work in the indie film How Harry Became A Tree.

Meaney recently returned to the stage to star alongside Kevin Spacey in the highly acclaimed production of Moon for the Misbegotten at London's Old Vic and on Broadway in New York City. Other recent stage work includes a performance in The Cider House Rules, for which he won an OBIE Award, and Juno and The Paycock at London's Donmar Theater.

Meaney splits his time between Mallorca, Spain and Los Angeles, California.