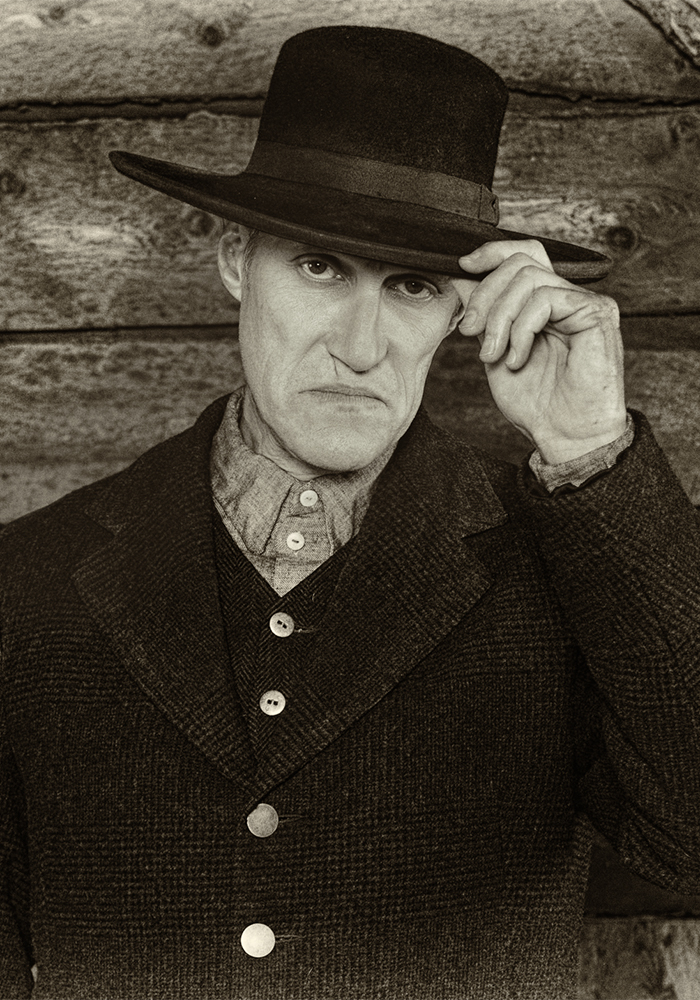 After convincing Brigham Young to send him to California to supervise the Mormon workforce on the Central Pacific Railroad, "The Swede" enacts one last deadly scheme to gain the position and power he feels fate owes him, only to find himself challenged once again by the devil in his path, Cullen Bohannon.

An award-winning Canadian actor, Christopher Heyerdahl recently completed filming leading roles alongside Susan Sarandon, Donald Sutherland, and Ellen Burstyn in the indie crime-drama The Calling, Gil Bellows in 3 Days in Havana, and Michael Eklund in Eadwaerd. Heyerdahl is internationally known for his dual roles of John Druitt and Bigfoot in SciFi's hit series Sanctuary and the Twilight franchise as the Volturi Leader, Marcus.

Born in British Columbia, Heyerdahl is known internationally for his powerful performances in film, theatre, and television. His previous credits include roles as The Authority's Headless Chancellor, Dieter Braun in the fifth season of True Blood; H.P. Lovecraft in the Gemini award-winning Out Of Mind: The Stories Of H.P. Lovecraft; Charles Dickens in The Ghosts of Dickens' Past; The Education Of Little Tree; and Blade: Trinity. Fluent in French, he also starred in Le Dernier Tunnel, Cadavres, and La Loi Du Cochon.

Heyerdahl has an impressive list of television credits including recent guest roles on Rush, Dig, Vegas, Castle, CSI, and Falling Skies as well as recurring guest roles on Supernatural, Caprica, Smallville, Human Target, Stargate Atlantis, and the award-winning children's series Are You Afraid of the Dark? He has also starred in Steven Spielberg's Emmy® and Golden Globe® Award-winning mini-series Into the West.

In May 2012, Heyerdahl won a Leo Award for Leo Award for Best Performance in a Children's Program for R.L. Stine's The Haunting Hour – Fear Never Knocks.  Additionally, in 2010 and 2006 Heyerdahl won Leo Awards for Best Supporting Performance by a Male in a Dramatic Series for Sanctuary and Best Guest Performance by a Male in a Dramatic Series, respectively, for his performance as Jan Van Der Heyden in The Collector. In 2009, Heyerdahl was nominated for Best Supporting Performance by a Male in a Dramatic Series for Sanctuary - Revelations Part 2 and a Gemini Award nomination for Best Performance by an Actor in a Guest Role in a Dramatic Series, also for Sanctuary.

On stage Heyerdahl has a long list of theatre credits including Love's Labour's Lost, The Changeling, Knight of the Burning Pestle (Stratford Shakespeare Festival), The Glace Bay Miners' Museum, The Last Comedy, and Savage/Love, to name a few.