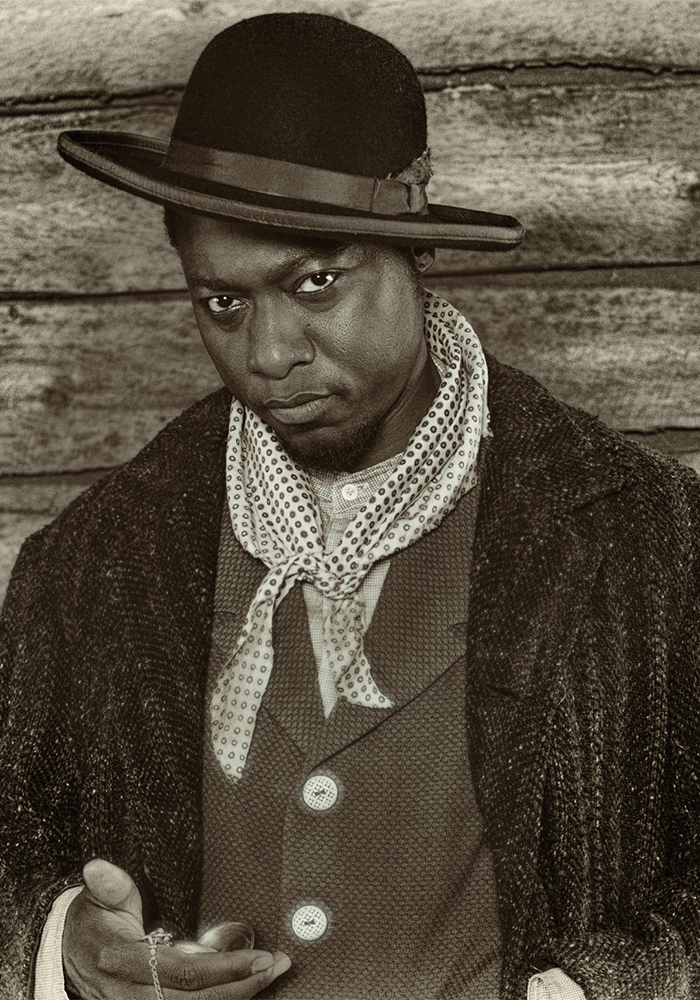 Psalms presses up against the glass ceiling of race in America, only to find himself the victim of a Thomas Durant money-making scheme. His misfortune takes him down a notch in the eyes of the freedmen who depend on him, and he seeks solace in the idea that there may be more to his new-found friendship with Stagecoach Mary than just friendship.

Dohn Norwood's film credits include Bruce Almighty, starring Jim Carrey, Mini's First Time, starring Alec Baldwin and Carrie Anne Moss, 15 Minutes of Fame and Doing the L.A. Thing. His television credits include Southland, Castle, Entourage, Sons of Anarchy, Law & Order: Los Angeles, Harry's Law and The Closer.

After receiving his Bachelor of Arts degree from the prestigious Morehouse College in Atlanta, Georgia, Norwood went on to receive his Master of Fine Arts degree from the University of California, San Diego. While at UCSD, he traveled to Dakar, Senegal in West Africa, where he performed in a one-man show centered on his childhood growing up on Indianapolis' west side.

At the conclusion of Norwood's stay at UCSD, he moved to Los Angeles where he currently resides. His introduction to Los Angeles' performing arts world was as Romeo in the 2001 Ahmanson Theatre production of Romeo & Juliet.