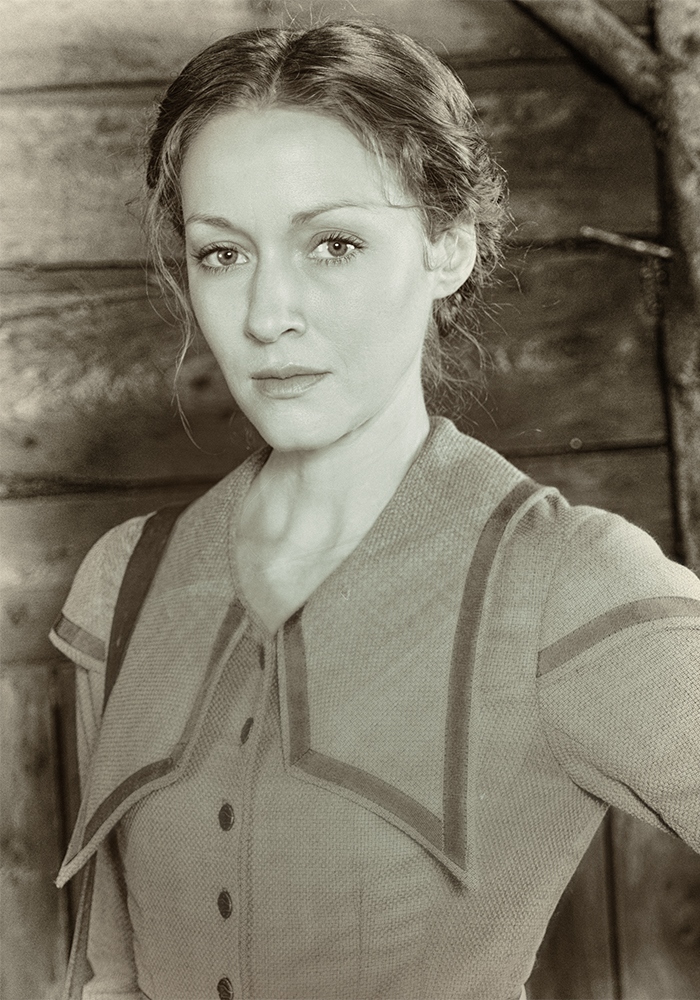 Louise is working as a freelance journalist in Laramie after her newspaper was destroyed and she was driven out of Cheyenne and blackballed by Governor Campbell. Determined to write the true story of hubris, greed and fraud perpetrated by the titans who are building the Transcontinental Railroad, Louise's career and life are nearly derailed by the unexpected consequences of a reckless decision she had hoped was behind her.

Jennifer Ferrin is known for her work on such series as The Following, opposite Kevin Bacon; The Kill Point with John Leguizamo; Life on Mars with Harvey Keitel; 3lbs with Stanley Tucci; and The Cape. She has also appeared as a guest star on Deception, Elementary, Royal Pains, The Good Wife, Unforgettable, Boardwalk Empire, Nurse Jackie, White Collar, Fringe, Law & Order: SVU, and Rescue Me. In addition to Hell on Wheels, Ferrin can soon be seen opposite Clive Owen in Stephen Soderbergh's event series, The Knick.

Ferrin is also known for her work on As the World Turns for which she garnered two Daytime Emmy® nominations.  In 2008, she made her Broadway debut as a member of the original cast of Alfred Hitchcock's The 39 Steps. Film credits include Nonames, starring James Badge-Dale, and Sex and The City 2.

Ferrin is a 2003 graduate of The North Carolina School of the Arts.