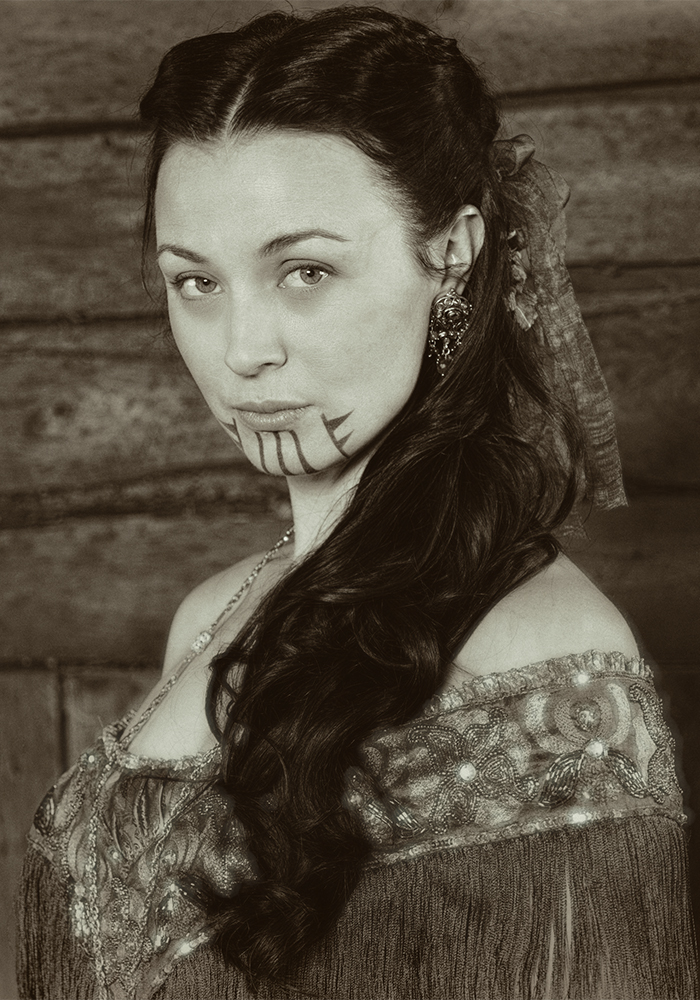 Eva Toole becomes the madam in Mickey Mickey McGinnes' Laramie whorehouse. Caught between Mickey and his mad dog cousin, Johnny Shea, Eva fights for respect and control of the business, undermined at every turn by the mad dog and his favorite whore, Josie, both of whom are determined to take the whorehouse away from her. Complicating matters is Louise Ellison, who has troubles of her own, and no one to turn to but Eva.

After graduating from Australia's most prestigious drama school, NIDA, Robin McLeavy established herself as the country's most preeminent young stage actress landing starring roles in numerous critically acclaimed productions before emerging on the international scene with a string of film, television and stage credits.

McLeavy recently completed work on the Australian feature Backtrack, directed by Michael Petroni and opposite Adrien Brody.  Prior feature credits include the Tim Burton-produced Abraham Lincoln: Vampire Hunter, directed by Timur Bekmembatov, and the cult Australian horror film The Loved Ones, directed by Sean Byrne, which won the Midnight Madness award at the Toronto International Film Festival.

On stage, McLeavey made her Broadway debut in 2009 playing Stella opposite Cate Blanchett and Joel Edgerton in A Streetcar Named Desire. Directed by Liv Ullmann, the play opened in Sydney, Australia before moving to the Kennedy Center in Washington, D.C. and then to the Brooklyn Academy of Music in New York. McLeavy won the Helen Hayes Award for Best Actress in a Supporting Role for her remarkable performance.

On the Australian stage, McLeavy has starred opposite Samuel West in The Kreutzer Sonata, was nominated for Best Actress in a Leading Role at the prestigious Helpmann Awards for her portrayal of Isabella in Shakespeare's Measure for Measure, and garnered a Sydney Theatre Critics nomination for her performance in Who's Afraid of Virginia Woolf. McLeavy also starred as Catherine the Great of Russia in the Sydney Theatre Company's hit production The Great.