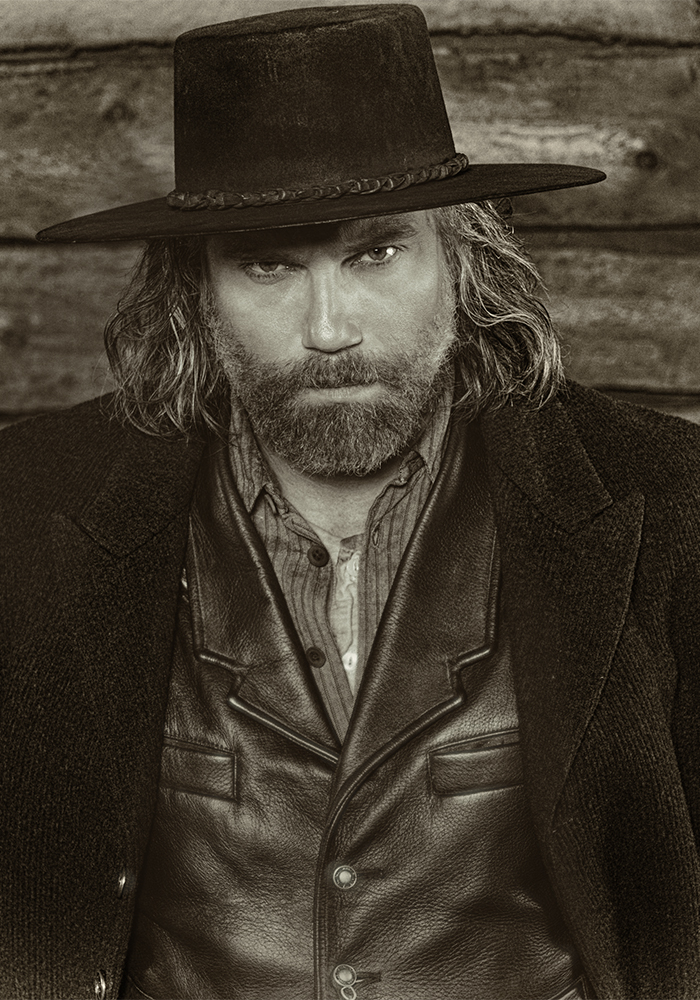 Cullen Bohannon hires on with the Central Pacific Railroad in California after Collis Huntington promises to help him find his family. Cullen stirs up old rivalries with his ex-boss, Thomas Durant, and his old nemesis, The Swede, as he leads his Chinese workforce across the Sierra Nevada Mountains in the race against the Union Pacific as both railroads drive toward the pounding of the Golden Spike at Promontory Point, Utah.

Anson Mount made his feature film debut as Tully Coats in the independent film, Tully (2000). He received widespread critical praise for the performance and the film won several film festival awards and numerous Independent Spirit Award nominations.

Following his debut, Mount was next seen in Urban Legends: Final Cut for Columbia Pictures. He then teamed with Britney Spears in Paramount's Crossroads directed by Tamara Davis. Additional film credits include City By the Sea, Battle of Shaker Heights (which was part of the "Project Greenlight" series), In Her Shoes, All the Boys Love Mandy Lane, and Poolhall Junkies. Subsequent films included The Warrior Class; Walk the Talk; Cook County, which he also produced; Last Night; Burning Palms; Hick; Straw Dogs; Supremacy; Code Name: Geronimo; and Safe. Earlier this year, Mount starred opposite Liam Neeson and Julianne Moore in Non-Stop. Upcoming films include Visions with Jim Parsons and Eva Longoria and The Forger alongside John Travolta, Christopher Plummer, and Abigail Breslin. Mount also wrote, directed, and co-produced the comedy short Last Time We Checked.

Mount is widely known to television viewers for his starring role as Deputy District Attorney Jim Steele on the NBC drama Conviction from producer Dick Wolfe. He also starred in The Weinstein Company's television movie Seal Team Six: The Raid on Osama Bin Laden, The Mountain, and Line of Fire. Additional television credits include appearances on Third Watch, Sex in the City, Dollhouse, Ally McBeal, and Smallville.

An adept stage actor, Mount's theater credits include roles in Three Sisters for Classic Stage, opposite Peter Saarsgard and Maggie Gyllenhaal, directed by Austin Pendleton; Lanford Wilson's Fifth of July at the Bay Street Theatre, directed by Terry Kinney; and Eugene O'Neill's Mourning Becomes Electra for The New Group, directed by Scott Ellis. Mount also appeared opposite Alan Cumming and Steven Spinella in the first English-speaking production of Jean Genet's Elle, and was honored with a 1998 Drama League Award for originating and starring as Joshua in the off-Broadway production of Terrence McNally's controversial play Corpus Christ. Mount also performed in the Public Theater's production of Cymbeline and The Caucasian Chalk Circle at La Mama/ETC, both directed by Andrei Serban.

Born in White Bluff, Tennessee, Mount holds a MFA Degree in Acting from Columbia University, where he now serves as an Associate Adjunct Professor.