Q&A
Halt and Catch Fire Q&A – Toby Huss (John Bosworth)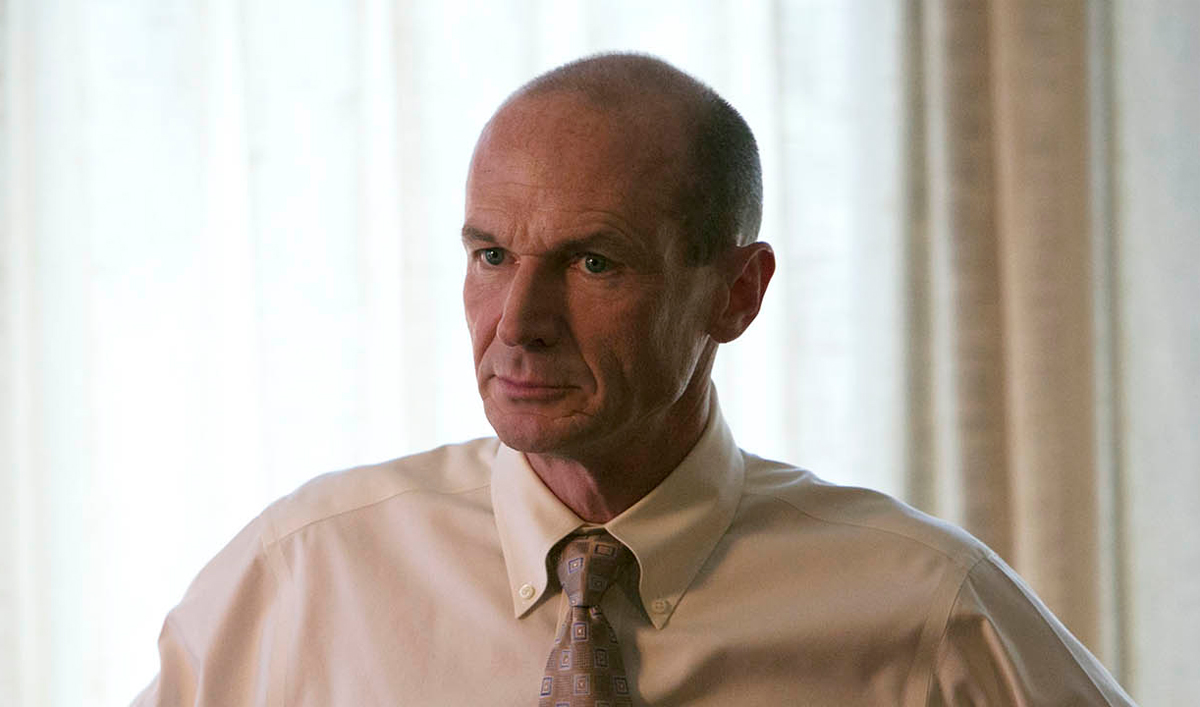 Toby Huss, who plays John Bosworth on AMC's Halt and Catch Fire, talks about perfecting his Texan accent and his love for zipper boots.
Q: How hard was it to perfect John Bosworth's Texan accent?
A: It wasn't hard because I got to make it up. I was perfecting something that I had made up. I didn't want to get too twangy with it, though, because I didn't think he was that kind of a guy. It was fun doing that accent.
Q: John's Texas all the way. How fun was it to play that old-school, salty Texan?
A: Every man should be able to find some old, salty Texan in him — I think that's a good thing. That's a man who knows how to start a fire with a catfish, he can make a rocket ship out of a dumpster… I don't know, I think that guy is a good guy to have.
Q: Do you find any similarities between you and your character? 

A: We both have a great love of zipper boots. However, he smokes more than I do. I stopped smoking after a long time and they had me smoking herbal cigarettes. It's f—ing awful. They're worse than regular cigarettes. Maybe Bosworth will switch to a pipe.
Q: How much did you already know about the history behind the PC before this series? Did you learn anything new about the early computer age?
A: I remember computers coming out when I was in high school and we had to take a programming class, but I didn't know much about it. It was 1982 and come on, why would I have cared about computers?
Q: You've appeared on several television series from 30 Rock to Childrens Hospital. How does your experience on Halt and Catch Fire compare?
A: It's not nearly as funny as 30 Rock. I was playing everything for laughs for the first two episodes and then I realized everyone was serious. [Laughs]
Q: You've had numerous voice over roles in cartoons, TV, movies and video games. What's the biggest difference between voicing a character and acting onscreen, for you?
A: I think the biggest difference is you can hide behind the voice. You can't fake as much onscreen and it's more honest. On the other hand, I've seen guys like Stephen Root — we did King of the Hill together — do voices that were more honest than most acting I see in film, so who knows.
Q: What was most rewarding about your experience playing John Bosworth? Most challenging?
A: Well, it's challenging for me, personally, to wear that three-piece wool suit. I'm not a man that wears a vest very often. [Laughs] What was rewarding to me, though, was I wasn't playing a dipsh-t. I tend to play clowns, but if you wanted to make John clown-like in a scene, you could dive into those waters for a second and jump back out. That was nice, but was probably also the biggest challenge.
Q: You're a photographer. Did you get to capture any memorable shots on-set?
A: I didn't take a lot of stuff on-set. I [act] with some pretty people — besides Scoot, you'd have to categorize him as a cute little fella — so, I figured the cameras would capture those people. I did drive to Birmingham and Memphis and take photos of some savory individuals and decrepit buildings. That was good stuff.
Q: What drew you most to playing John Bosworth?
A: I thought the role was great. I thought Chris Cantwell and Chris Rogers did a really wonderful job with the pilot. They're smart guys and they took the time to write a really great role. Now and again, you see something that might fit you well and that you can inhabit quickly and I think that happened in this case. Also, it was the promise of zipper boots!
Read an interview with Kerry Bishé, who plays Donna Clark on AMC's Halt and Catch Fire.
Save
Read More