Q&A
Halt and Catch Fire Q&A – Mackenzie Davis (Cameron Howe)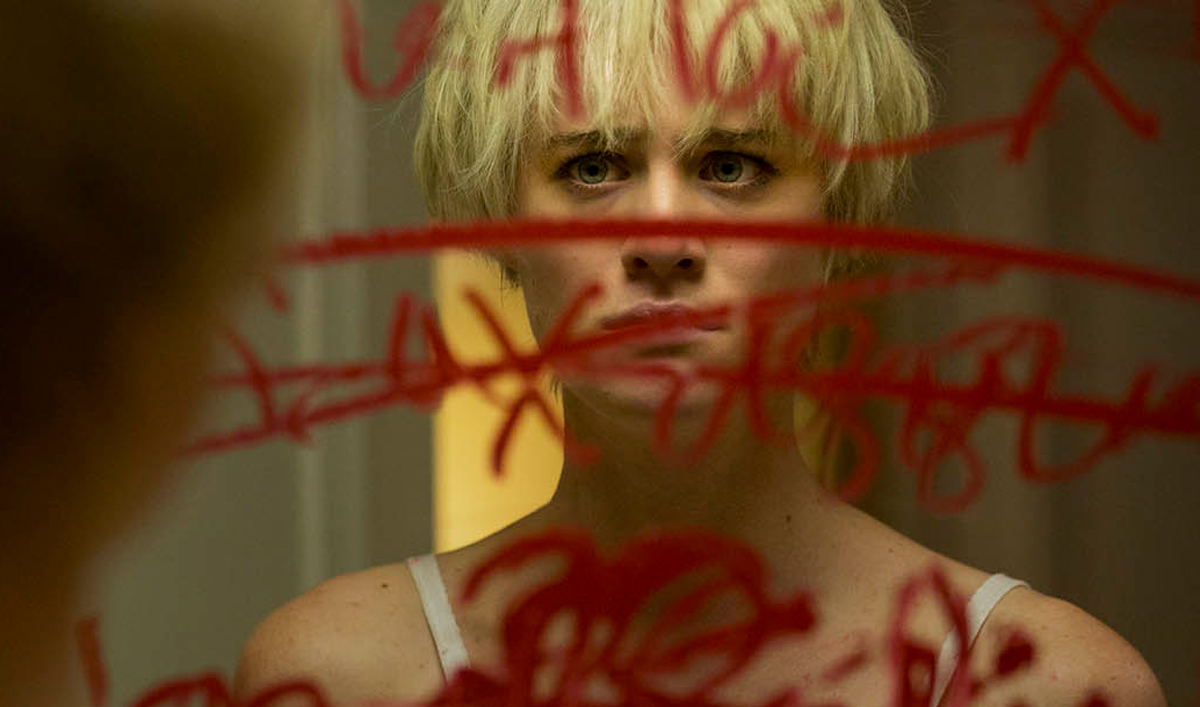 Mackenzie Davis, who plays Cameron Howe on AMC's Halt and Catch Fire, talks about Cameron's fashion sense and shares a surprising challenge she faced for her role.
Q: What's the biggest difference between you and Cameron? How about the biggest similarity?
A: The biggest difference is probably the way our minds work. Cameron has this quenching confidence in her abilities. I think our intensities can be similar, but everything in her is amplified. I can relate to her in many ways, but she's sort of an amplified me.
Q: Cameron is a prodigy, did you know anything about computer programming beforehand?
A: I did a little bit of programming in high school as part of a prerequisite for a computer class, and I really liked HTML programming. So I knew at least the feeling of how exciting it can be to code. Other than that, I did a lot of research to understand the time period, the job requirements and everything Cameron would be feeling at that time.
Q: Cameron has such a unique sense of style and fashion. Did you work with the Costume Designer to add your own personal touches?
A: The Costume Designer, Kimberly, is brilliant. I had very strong ideas about the way Cameron would dress and she had very strong ideas, and we worked wonderfully together to really create the character. It felt very original.
Q: We're introduced to Cameron as the only female in her programming class. What was it like portraying a female programmer in a field dominated by men?
A: The wonderful thing about Cameron is I think she's aware of being a female only in so far as it being a source of motivation for her to work harder. She doesn't let other people's opinions of her cloud her ambition or abilities. If anything, it just adds ammunition to her fire. Even with researching the time period and seeing the role of female programmers — there actually used to be a far greater population of female programmers in the early '80s than there is now — Cameron is not too burdened by it.
Q: Cameron definitely has a "don't mess with me" attitude. What's the trick to playing a character with so much individuality?
A: She's been described to me as being very arrogant and I don't see it that way. She just knows, factually, that she's smarter than most of the people around her and has very innovative ideas. It's really refreshing to just be like, "Yeah, I know I'm the sh*t!" and to not parade the mask of being humble.
Q: Do you consider her to be a rebel? How would you describe her?
A: She's on the border of being a total adult iconoclast, but she still has some adolescence in her. She has a lot of energy. Yeah, I would say she's a rebel, but mostly in that she has real confidence in her own ideas and won't quiet down to whatever authority is in her way.
Q: There's a definite chemistry between Cameron and Joe MacMillan. How do you and Lee make that chemistry so obvious?
A: We got along very well as soon as we met, and I think we both really understood these characters and the appeal that they have for each other.
Q: Where did you draw inspiration from for Cameron?
A: I did build a backstory, but it wasn't based on anyone. It was based on conversations I had with the writers and research I'd done about female programmers and personality types in this era.
Q: What was the biggest challenge about your role?
A: I'm actually a very bad typer!
Q: Now, that's ironic!
A: [Laughs] Practicing with an old keyboard in my apartment for each episode was always a bit of an uphill battle.
Read an interview with Scoot McNairy, who plays Gordon Clark on AMC's Halt and Catch Fire.
Save
Read More