Q&A
Halt and Catch Fire Q&A – Lee Pace (Joe MacMillan)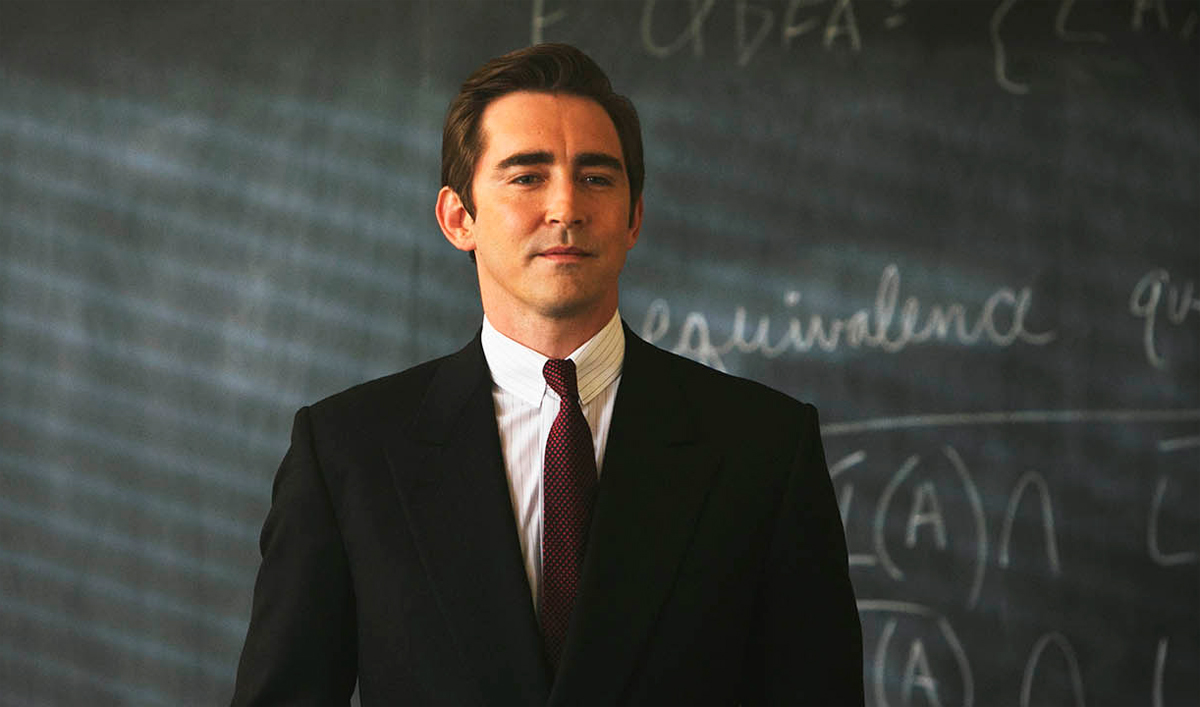 Lee Pace, who plays Joe MacMillan on AMC's Halt and Catch Fire, talks about the first computer he ever owned and the true nature of his character.
Q: Joe MacMillan is a former IBM executive. Did you get to talk to anyone from IBM about their contributions to the making of the PC?
A: Oh, yeah. There's a whole story of IBM, how the company came about, all the incredible things they made through the '60s and '70s; then this personal computer in the '80s. It's a fascinating story, but more than that, the culture at IBM is such a unique thing. So many people work for IBM that when I started talking about the show, people would tell the most incredible stories about their time there and wearing their yellow shirt to work. It was very useful to me, playing Joe MacMillan, to have that respect for the company and also to understand what [Joe] was rebelling against.
Q: When you first read the script, what was your initial impression of Joe?

A: Joe's a complicated guy. That's what I read when I first opened the script, and even more so, as we get to know him.
Q: Did your perception of him change at all going further into filming?
A: Absolutely, in so many ways, and I think his perception of himself changed quite a bit during the series. Where Joe begins the story and where he's looking at the end of this season are two different places.
Q: How much did you know about the history of the PC? What research did you do?
A: There's so much rich research to do on this subject. People have the most interesting stories about this time, like their first computer that they bought or learning to program on it for the first time. There were books I read about Steve Jobs and Ivan Boesky. Those were all interesting places to start with Joe.
Q: What was the first PC you owned?
A: I have this great picture of my mother sitting in front of an Adam Osborne computer. It was the first portable computer and weighed 28 pounds! The picture is of my mother with a book of code opened next to it, trying to get her computer to do something for her. She thought it was a fad and that my father had wasted money and now you can't get her off of Wi-Fi.
Q: Do you miss the '80s and the days before cell phones and computers?
A: I was growing up through the '80s. I was a child, and I guess I miss my childhood. I love my phone, it's a great tool, but working on the show does bring to mind what it was like when you actually knew people's phone numbers or had to make plans and be there, because you couldn't call and say you were running late.
Q: You've acted in feature films from Lincoln to The Hobbit. What was unique about acting on a show like Halt and Catch Fire?
A: It's been an incredible ride. Now people are going to see the show, which is exciting, and it's all about them. We work hard to make [the show], but we also work hard to communicate something. This story, for all of us, was never about computers. The computers are a context for these people, and it adds a pressure for these characters that is unique and hard, but it was always about the people.
Q: You've also played a broad variety of characters, from a vampire to a politician. Is there a role you haven't played yet but have always wanted to?
A: I've been very fortunate to play lots of different characters. I'm pretty curious and adventurous. I'd love to play a dog. [Laughs]
Q: In one word, how would you describe Joe MacMillan?
A: He's the future. That's Joe. The good and the bad and all the unknown is what he is.
Q: What kind of advice would you offer Joe, if you could?
A: Maybe stop worrying about the future so much and think about the here and now. Think about what you're looking at and not where you're headed.
Save
Read More