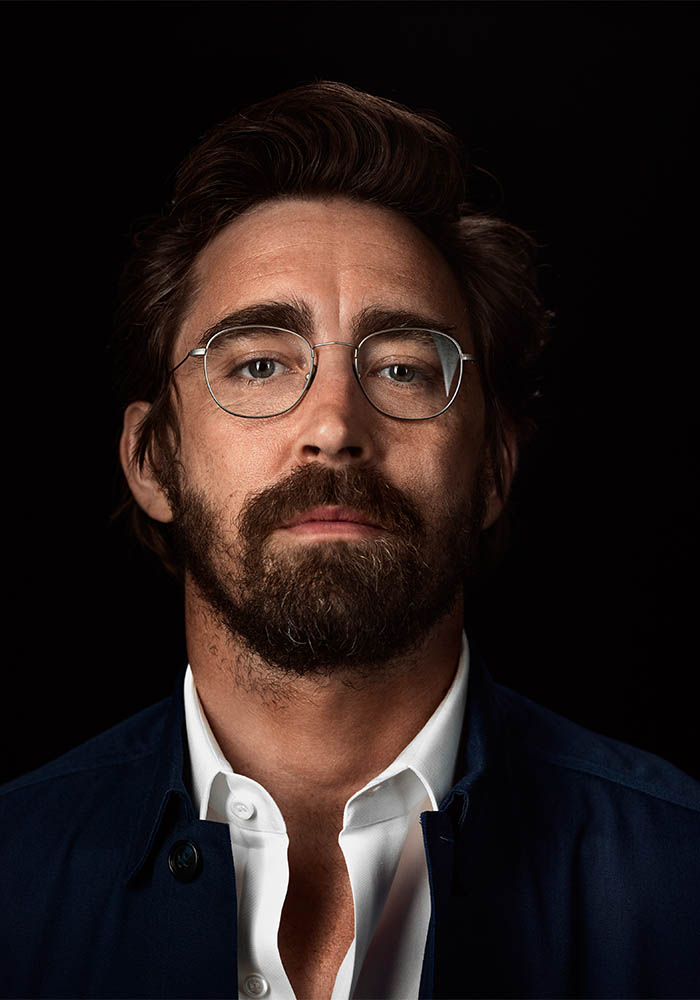 Cameron's actions at the end of Season 2 destroyed everything in Joe's life, shaking him to the core. But after arming himself with software code stolen from Gordon, Joe now finds himself perched atop a new anti-virus empire in San Francisco. As he dons the role of elusive technological guru, Joe launches an ad campaign asking his users the question: Are You Safe?  Joe has never been more successful, but he's also never been more isolated and alone – the spark within him has gone dim. He adopts a young protégé, an ambitious coder from Mutiny named Ryan Ray. By working with Ryan, Joe reawakens, walking blindfolded towards the future in search of the idea that will finally allow him to become the visionary he's always desired to be.

An accomplished and versatile performer, Lee Pace has established himself as a powerful leading man, consistently delivering compelling performances on film, television and stage.

Since shooting Season 2 of Halt and Catch Fire, Pace has completed starring roles in three upcoming films: the sci-fi thriller, Revolt, opposite Bérénice Marlohe; the Blumhouse supernatural drama, The Keeping Hours, directed by Karen Moncrieff; and Focus Features' The Book of Henry with Naomi Watts and Jacob Tremblay, directed by Colin Trevorrow.

Pace previously starred in the box office blockbuster, Guardians of the Galaxy as the intergalactic villain Ronan the Accuser, and in Peter Jackson's The Hobbit trilogy as the Elf King Thranduil.

On the small screen, Pace is most notable for his starring role in Bryan Fuller's award-winning and critically-acclaimed series Pushing Daisies, for which he was nominated for a Golden Globe® and Emmy® in the category of Outstanding Lead Actor. The dramedy television series aired on ABC for two seasons earning a dedicated and cult following fan base.

Pace's breakout role in the Sundance hit Soldier's Girl earned him a Gotham Award, as well as his first nomination for a Golden Globe® and an Independent Spirit Award.  The Peabody Award-winning film followed the true story of a transgendered woman dating a U.S. soldier.

His other film credits include Doug McGrath's Truman Capote memoir/biography Infamous opposite Toby Jones, Sandra Bullock and Daniel Craig; Robert De Niro's CIA drama The Good Shepherd opposite Matt Damon; visionary director Tarsem Singh's The Fall, which premiered at the 2006 Toronto International Film Festival; Miss Pettigrew Lives for a Day opposite Amy Adams and Frances McDormand; the Tom Ford directorial debut A Single Man opposite Colin Firth and Julianne Moore; Max Winkler's Ceremony opposite Uma Thurman; Steven Spielberg's Lincoln; and the nomadic vampire Garrett in The Twilight Saga: Breaking Dawn – Part 2.

For all his roles on screen, Pace maintains a connection to theatre.  He starred in the limited run of the Off-Broadway production Small Tragedy, which garnered him an Outstanding Actor Lucille Lortel Award nomination, as well as in the two-character play Guardians for which he was also nominated for a Lucille Lortel Award.  Pace returned to the stage in the Tony® -nominated Broadway revival production of Larry Kramer's The Normal Heart.

Born in Oklahoma, Pace began his acting career at the Alley Theatre in Houston before training at the Juilliard School.  As a member of Group 30 in Juilliard's Drama Division, Pace starred in multiple school productions of Romeo & Juliet, Richard III and Julius Caesar.