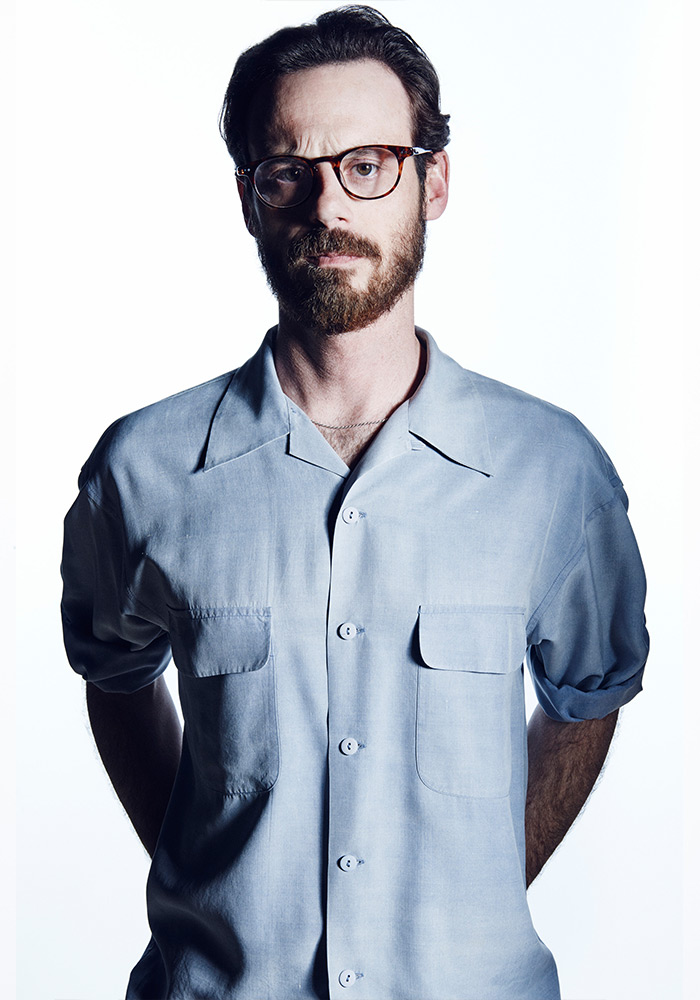 As president of Cardiff Electric for the past 14 months, Gordon has been burning the candle at both ends to meet the demands of introducing new products while managing a large company. Now Nathan Cardiff has sold off his company, leaving Gordon with a sizable payout and a lot of time on his hands. With Donna happily absorbed with her work at Mutiny, Gordon feels good about taking on the daily responsibilities of the household and parenting that she had shouldered for so long. He builds a computer workshop in the garage, but finds that inspiration eludes him. Thanks to a Mutiny game, Gordon finally gets his tech mojo back; however, in his eagerness to help Mutiny, he may end up creating more problems than he solves.

Scoot McNairy is an award-winning actor and producer. He has built a singular body of work by collaborating with great directors to create memorable characters. McNairy recently wrapped Zach Snyder's Batman vs. Superman and is currently shooting David Gordon Green's Our Brand is Crisis opposite Sandra Bullock and Anthony Mackie. He starred in Ben Affleck's Argo, Gus Van Sant's Promised Land, and played the lead role opposite Brad Pitt in Andrew Dominik's Killing Them Softly. He also starred opposite Liam Neeson and Julianne Moore in Non-Stop; in Steve McQueen's Best Picture winner Twelve Years a Slave; and in last year's Sundance Film Festival film Touchy Feely opposite Ellen Page.

McNairy's most recent film credits include Lenny Abrahamson's Frank opposite Michael Fassbender; David Michod's latest project The Rover opposite Guy Pearce and Rob Pattinson; and David Fincher's Gone Girl opposite Ben Affleck. He can next be seen starring in Kevin MacDonald's film Black Sea opposite Jude Law.

McNairy was nominated for Best Actor at the 2010 British Independent Film Awards for his work in the critically acclaimed film Monsters from director Gareth Edwards. Other prestigious nominees included Colin Firth and Jim Broadbent. His film In Search of a Midnight Kiss, which he both starred in and produced, won the John Cassavetes Award at the 2009 Independent Spirit Awards.

Along with his longtime friend and manager John Pierce, McNairy formed The Group Films, which is in post-production on the film Frank and Cindy, the theatrical adaption of the award-winning documentary of the same name, starring Rene Russo and Oliver Platt. McNairy is also producing the sequel to his hit film Monsters, titled Monsters – Dark Continent.