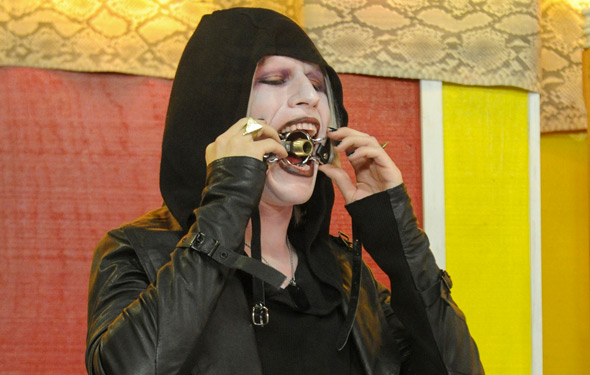 Control Freaks, Episode 14
Control Freaks
The Freakshow gang tries new stunts and skills.
Show Full Recap
Full Recap
This week's episode kicks off with Todd Ray telling the gang that he's considering a second location for the Freakshow. Phoenix wants to prove that he's a vital member of the Freakshow and decides to learn how to "talk" (a term used to describe the act of luring audience members into a sideshow). In order to up their game, Asia begins to work on a stunt involving a ladder of machetes and Morgue crafts a device to enhance his water regurgitation act.
As Phoenix's "talking" lessons begin, he finds himself getting nervous and overwhelmed in front of his father. Todd becomes concerned that his son doesn't have the drive to bring in audiences. If Phoenix fails, the Freakshow may not be able to expand to a second location.
Back at the Freakshow, Asia worries that she may fall and possibly cut herself during her machete stunt. She says the stunt is "very very painful" but is determined to pull it off for the big day.
Phoenix begins his "talking" debut with a minor flub, but quickly wins the crowd back and introduces the Freakshow gang. Inside, Asia wows the crowd by ascending the ladder of machetes and opening up an umbrella at the top. Morgue also flawlessly performs his "The Human Fountain" regurgitation stunt in which he projects a stream of red liquid from the bottom of his stomach across the stage. In the end, Todd is pleased to have passed his legacy on to his son and feels confident that he will be able to go forward and expand the Freakshow.
[brightcove video= 3627883002001 width=456 height=388/]