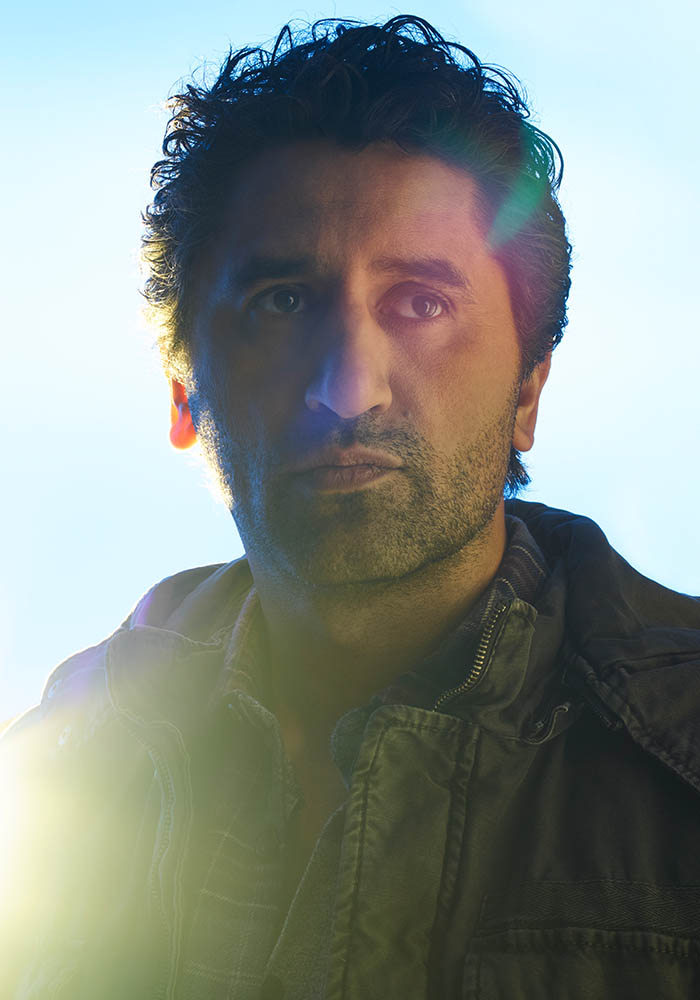 The weight of killing his ex-wife weighs on Travis as he tries to care for his son, who just lost his mother. Daniel urges Travis to see what he did as a mercy that not everyone is afforded in the apocalypse -- but Travis is haunted, not just by the woman he killed but also the by the danger of becoming divorced from his humanity. He promised Liza that he would protect their son at all costs -- but will the promise to protect one compromise his ability to defend many?

A successful film and television actor with a varied body of work, Cliff Curtis encompasses a wide range of compelling performances spanning more than two decades.

Cliff Curtis was born in Rotorua, New Zealand and is of Maori descent. He attended the New Zealand Drama School, and then the Teatro Dmitri Scoula in Switzerland. After returning to New Zealand from Europe, his first-ever role was in the Academy Award-winning film, The Piano. Subsequent roles in New Zealand include: the camp melodrama Desperate Remedies; the grueling urban drama Once Were Warriors; and the lighthearted comedy Jubilee.

In Hollywood, Curtis has played an array of diverse roles and ethnicities ranging from a Colombian in Blow opposite Johnny Depp, an Arab in Three Kings opposite George Clooney and Mark Whalberg, and a Latino in Training Day opposite Denzel Washington and Ethan Hawke. Other film credits include: The Insider alongside Al Pacino and Russell Crowe; Runaway Jury alongside John Cusack; Martin Scorsese's Bringing Out the Dead; and M. Night Shyamalan's The Last Airbender. Curtis also played the role of Paikea's father, Porourangi, in Whale Rider.

In 2007, Curtis turned his hand to producing and among his credits are Taika Waititi¹s debut feature, the geek comedy Eagle vs Shark starring Jermaine Clement, and later another Waititi feature, Boy, which became the highest grossing local film in New Zealand history.

On television, Curtis appeared in Fox's Gang Related as Javier Acosta and as FBI Agent Dax Miller on ABC's Missing.

Curtis's most recent releases include the Sony feature, Risen, the epic Biblical story of the Resurrection, opposite Joseph Fiennes, and the upcoming The Dark Horse, an inspirational true story which Curtis also executive produced. In The Dark Horse, directed by James Napier Robertson, Curtis plays Maori chess prodigy Genesis Pontini, who coached underprivileged, at-risk youth while suffering from bipolar disorder. The Dark Horse won the Audience Best Picture Award at the San Francisco Film Festival, as well as Best Actor for Curtis at the Seattle Film Festival.