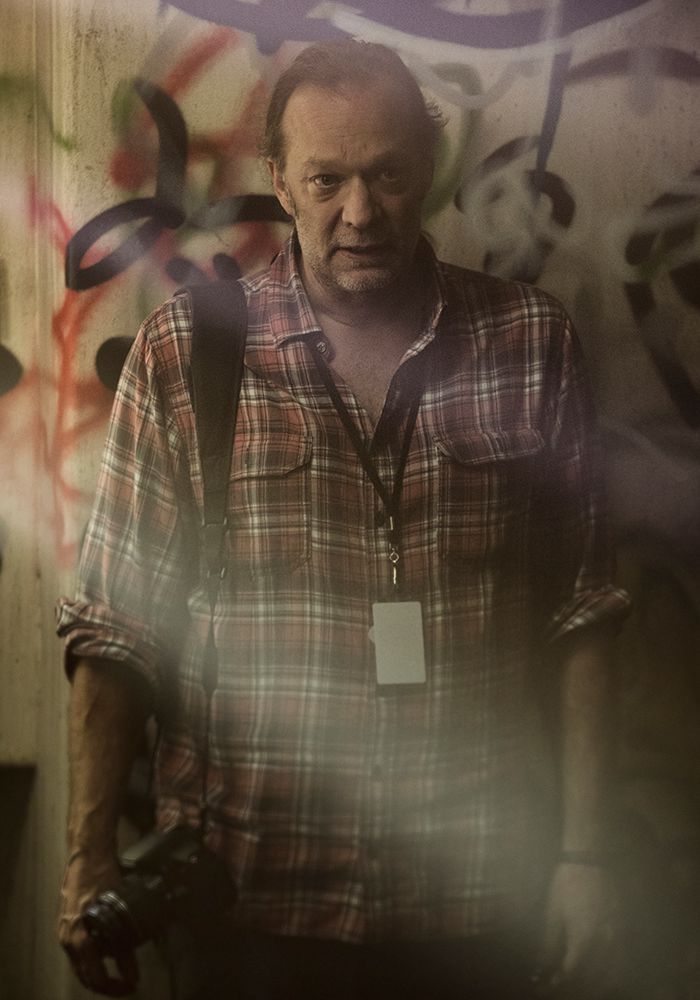 Greg Nicotero – Executive Producer / Special Effects Makeup Supervisor
Born in Pittsburgh, it was a hobby-turned-career that lured Greg Nicotero into the fascinating world of special effects. After seeing Jaws and later Dawn of the Dead, he had no doubt about what he hoped would become a job in the effects field. While following the work of artists like Rick Baker, Rob Bottin and Tom Savini on films such as An American a Werewolf in London, The Thing and Creepshow, Nicotero was offered a job on George A Romero's Day of the Dead. He diverted from his then pre-med career to follow his path to Hollywood.

His company, the KNB EFX Group was founded a few short years after he moved to LA in 1985. Within two years, he was moving from location to location, designing and supervising make-up effects on films alongside the very filmmakers that inspired him, including Steven Spielberg, John Carpenter and Wes Craven.

Nicotero pushed KNB into broadening their abilities by creating hyper-realistic cadavers, replica heads and articulated animals. As the company continued to grow, so did Nicotero's love for movies and desire to collaborate with the best artists in the field, including Frank Darabont, Sam Raimi, Robert Rodriguez and Quentin Tarantino. He provided second unit direction on several features, including Land of the Dead, The Faculty and The Mist, where he was able to refine his filmmaking skills even more.

Most recently, Nicotero's work on Suicide Squad garnered an Academy Award win for Outstanding Achievement in Make-up. He and his company continue to provide make up effects for a variety of film and television projects including Twin Peaks, Edgar Wright's comedy Baby Driver, Transformers: The Last Knight and the James Cameron/Robert Rodriguez anime come to life Alita Battle Angel. On the television front, he supervises AMC'S Preacher, Fear the Walking Dead, Better Call Saul and of course, The Walking Dead. To date, Nicotero has directed 20 episodes of The Walking Dead, while executive producing and supervising its multiple Emmy® Award-winning special make-up effects on location in Atlanta. He has been instrumental in the success and longevity of that series and is about to begin production on Season 8.

Nicotero shares these experiences with his wife of 17 years, Shari, an assistant director, and their two children, Deven and Alyssa.