Uncategorized
Q&A – Dave Porter (Composer)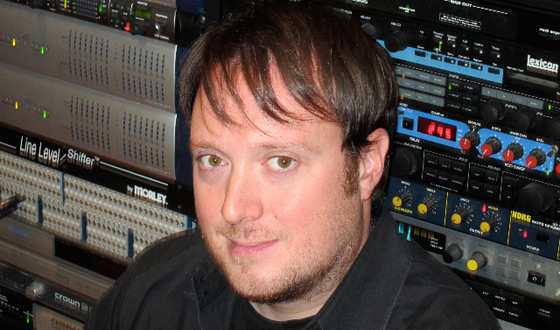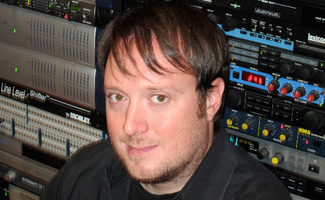 AMC has interviewed Breaking Bad composer Dave Porter, not once but twice previously. (Check out his previous Q&As from Season 3 and Season 1.) But this year, AMCtv.com provided the fans themselves a unique opportunity to ask questions to the man behind the music. Here are twelve answers — addressing his methods, his inspirations, and even his favorite moments.
Q: Which music are you responsible for, exactly?
A: Generally speaking I'm responsible for composing and producing the music that is created specifically for the show. This includes the show's theme music, the music over the end credits, and many dramatic moments in between. If it isn't on our list of licensed songs, then I created it.
Q: At what point in the production process do you create the score?
A: The music is one of the last pieces of the puzzle, so I receive each episode after the picture has been edited. The version I work with looks nearly the same as what airs on AMC.
Q: How long do you work on each episode?
A: About a week in total. Typically, a new episode arrives at my studio Thursday night. On Friday, I meet with Vince Gilligan and other members of our team to discuss where music should be, where it shouldn't, and what it needs to accomplish in terms of mood or pace or which storyline to highlight. I compose and record Saturday through Tuesday, and then deliver on Wednesday. After discussing the score with Vince, I make any necessary changes before the next episode arrives.
Q: How do you get started? What is your creative process?
A: I always start with just a metronome, because the right tempo is so crucial when writing music for picture. After that, it's a lot of improvisation and trial and error until things start to fall into place.
Q: What's the hardest part about writing music for Breaking Bad?
A: Getting the tone exactly right. There is no one on this show wearing a white hat or a black hat… no heroes or villains. So the hard part is identifying and then expressing the right shades of grey.
Q: Which instruments/musical equipment do you use in the score?
A: For Breaking Bad I've shifted away from my traditional orchestral training in favor of ethnic instruments, found sounds, and my large collection of vintage synthesizers and effects. Also, nearly everything is processed or distorted in some way to make it feel unsettled and different from what you might expect. I use a ProTools HD system to compose and record.
Q: Who are some of composers that have influenced you?
A: I guess if I had to narrow it down I'd say Scriabin, Prokofiev, Bartok, Glass, Reich, and Eno.
Q: I'm not always sure what is music and what is sound… is that intentional?
A: Absolutely. I often intentionally blur the line between music and sound design.
Q: Is the music over the end credits unique for every episode?
A: Yes, and since Season 2 it has always included some variation of the show's theme — sometime obvious, sometimes abstract. It's my favorite challenge each week: how to capture the spirit of the episode in under 30 seconds!
Q: What are some of your favorite score moments?
A: This season it would have to be the last few minutes of Season 4 Episode 11, "Crawl Space" and all of Season 4 Episode 12 "End Times." Others off the top of my head: the cousins crawling, Jane's demise, Skyler at Four Corners, and Walt tossing matches into the pool from the pilot episode.
Q: Will there be another installment of the soundtrack?
A: We hope so. Soundtracks are tricky to put together, but our music supervisor Thomas Golubic and I are currently looking into it.
Q: Any advice for an aspiring composer?
A: My best advice is to get as close as you can to other creative people working on the kinds of projects you aspire to be a part of. Be patient but ready when an opportunity comes, and most of all want it more than anyone else.
Click here to read an earlier interview with Breaking Bad Music Supervisor Thomas Golubic
Read More