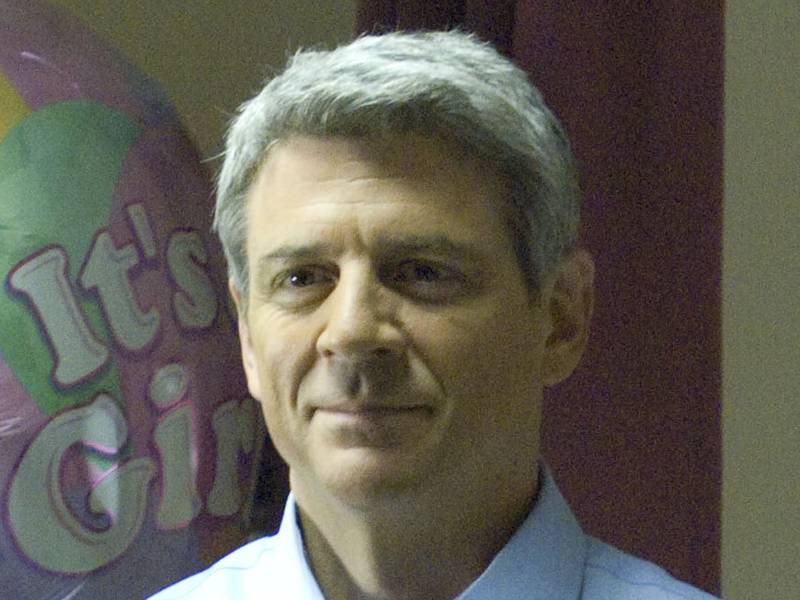 Ted Beneke, a divorced father of two, was

Skyler

's boss at Beneke Fabricators. Ted harbors romantic feelings for Skyler, which she downplayed until she began an affair with him to retaliate against

Walt

.

"I f—ed Ted," Skyler announces to Walt, who confronts Ted in front of Skyler's co-workers and gets thrown out of the building. This doesn't phase Skyler, and she continues the affair.

As head bookkeeper at Beneke, Skyler discovers accounting irregularities in their books. Ted pleads with her not to report him, claiming that he's just trying to save his employees' jobs.

Skyler never fully opens up to Ted, and the relationship cools. Months later, Ted informs her that the IRS is auditing the company's tax returns. As a signatory on false statements, Skyler worries that she (and therefore Walt) will be investigated, too.

Skyler pretends to be a ditzy harlot at a meeting with Ted and an IRS agent. Her performance convinces the agent that negligence, not fraud, is responsible for the inconsistent accounting. However, Ted has no assets and can't pay the back taxes, so Skyler has Saul Goodman inform him that he's inherited several hundred thousand dollars from his "Great Aunt Birgit."

Ted infuriates Skyler by refusing to pay his IRS debt, even after she reveals that she provided his "inheritance." Just paying the taxes won't solve his money woes -- he needs more money to keep his home and his business afloat. Skyler accuses Ted of blackmailing her for more cash.

At Skyler's behest, Saul sends two operatives to Ted's house. They force him to write a check to the IRS. After he does, Ted tries to escape -- but trips on a throw rug, slamming his head into a kitchen counter and knocking himself out cold. When he wakes up in the hospital, he promises Skyler that he "will never breathe one word of this."

Though born in New York City, Christopher Cousins was raised in Oklahoma where he always assumed he would grow up to be a painter. He caught the "acting bug" as a senior in high school and left his home at the age of seventeen to attend the Acting Department at Boston University and graduated with a BFA from the School of Fine Arts. Christopher then returned to the city of his birth and began his career in the theatre where he played such roles as Norman in The Norman Conquests, Mercutio in Romeo and Juliet and Macbeth in Macbeth. He was first introduced to television on , Another World, As The World Turns and One Life To Live. He went on to guest starring roles in Law and Order, Swift Justice, and Prince Street and had a recurring role on Feds.

Cousins moved to L.A. in the late '90s to star in the series Opposite Sex with Milo Ventimiglia. His recent recurring roles include Charles Reilly on Lipstick Jungle opposite Kim Raver and Supreme Court Justice Wallace Rainer on Vanished. He has had other recurring roles in American Dreams, Joan of Arcadia and Stargate SG-1. Cousins has guest starred on numerous programs such as Criminal Minds, Chuck, NCIS, The West Wing, ER, The Practice, Boston Public, The Shield, House, Miracles, Without a Trace, Shark, Cold Case and Monk to name a few.

Film credits include: For Love of the Game with Kevin Costner directed by Sam Raimi, Wicker Park with Josh Hartnett, HBO's The Grudge 2 and Untraceable with Diane Lane and directed by Gregory Hoblit.

Aditionally, Christopher Cousins returned to painting while living in New York. Since moving to Los Angeles he has had several exhibitions at the Glass Garage Gallery, SoHo Gallery, The Lowe Gallery and Pharmaka Gallery. Outside of L.A. he has had exhibitions in galleries in Seattle WA, Atlanta GA, Boca Raton FL and international exhibitions in Venice, Italy and Hanoi, Vietnam.

Read an interview with Christopher Cousins for Season 2 »
Read an interview with Christopher Cousins for Season 3 »
Read an interview with Christopher Cousins for Season 4 »
Ted Beneke Quotes
This is crazy. Skyler would never do this to me.

EP 411 "Crawl Space"
My dad built this company from nothing. We make things here. The people that work here are like family — I can't let that fall apart because a couple of bad years. Sky, don't report this.

EP 211 "Mandala"
I'd tell them their old man might have feet of clay, but everything I did, I did thinking about them.

EP 302 "Caballo Sin Nombre"
I've never thought that far ahead. Skyler, I'm just trying to keep my head above water.

EP 302 "Caballo Sin Nombre"
Hey, uh, Walt, I'm in the middle of something right now.

EP 304 "Green Light"
Is there some reason for secrecy I'm not getting?

EP 309 "Kafkaesque"
With your knowledge of how the books got the way they are, maybe there's some way you could undo what's in there.

EP 409 "Bug"
It's the captain they want, not some cashier at a car wash. No offense.

EP 409 "Bug"
I don't have any assets. There are no assets left to sell.

EP 409 "Bug"
I got a very unexpected cash infusion. I guess someone's looking out for me.

EP 410 "Salud"