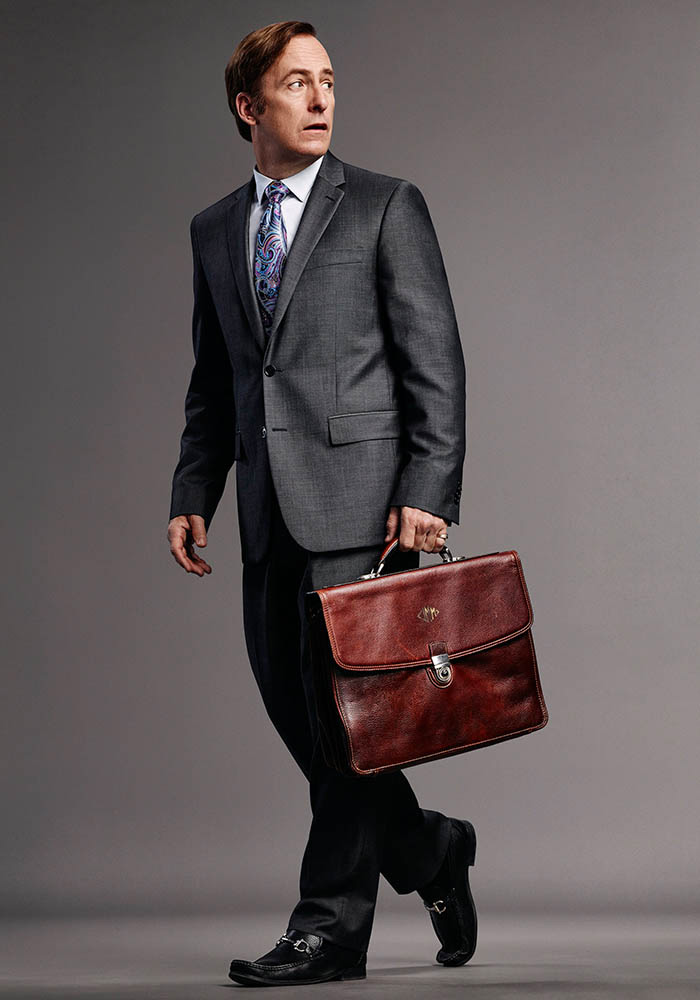 Years before he became Saul Goodman – Albuquerque's most notorious criminal lawyer – he was Jimmy McGill, a scrappy and indefatigable attorney struggling to make ends meet.  He may not have a fancy car or a degree from an Ivy League university, but Jimmy's buoyant optimism and quick wit make him a forceful champion for his downmarket clients.  Jimmy's a legitimate lawyer, an underdog fighting to make a name for himself, but his moral compass and his ambition are often at war with each other.

In 2015, Bob Odenkirk played the title role in AMC's Better Call Saul, which earned him a Best Actor Emmy nomination. 

Odenkirk co-created and starred in Mr. Show with Bob and David, which ran on HBO for four years and has been called "the American Monty Python." As an actor he has brought many film and television characters to life, including "Stevie Grant" in The Larry Sanders Show, ex-porn star "Gil Bang" in Curb Your Enthusiasm, "Ross Grant" in Alexander Payne's acclaimed feature Nebraska, and "Bill Oswalt" on the FX series Fargo. 

Over the years Odenkirk has been instrumental in helping emerging comedy writer/performers get their work on the air, including Tim and Eric, Tenacious D, and many others. Odenkirk has won two Emmy® Awards for writing on Saturday Night Live, and The Ben Stiller Show. 

Odenkirk can be seen with David Cross in the 4-part sketch show With Bob and David, premiering November 2015 on Netflix.